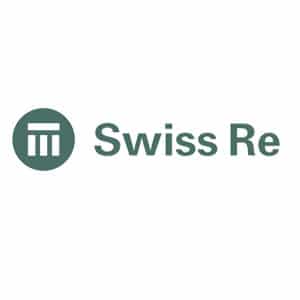 Swiss Reinsurance Company Ltd, generally known as Swiss Re, is a reinsurance company based in Zurich, Switzerland. It is the world's second-largest reinsurer with offices in more than 25 countries. Swiss Re was ranked 118th in Forbes 2000 Global leading companies 2016.
Swiss Re: Customer Success Story
The team at Swiss Re were looking for a solution that could help them with proactive monitoring and trending for both Cloud and on premise as well as with Linux and Windows. They evaluated several solutions while building out the requirements for determining what kind of data to collect and how long they should keep the data. In the end, they realized that they needed to collect a mixture of business process infrastructure metrics to ensure they had a solution that could do proactive monitoring and trending.
In the end, they realized that they needed to collect a mixture of Business Process Metrics (BPM's) to ensure they had a solution that could do proactive monitoring and trending. Swiss Re leveraged InfluxDB's flexible retention policies to meet the distinct data storage needs of their various teams and meet various monitoring objectives.
The Challenge
Swiss Re's existing monitoring solution was problematic on several fronts: It was super expensive, slow to adapt (due to vendor-dependent releases), not cloud-ready, only worked with installed software, and was not really designed for a PaaS offering. Historically, they were very single-minded in simply installing agents, because they had full admin on the machine. But when you can't install software on the machine, you're forced to examine whether you can query it remotely, or just run a batch script that will output that information. They had to approach the problem differently, which compelled a new mentality. They also wanted the solution to live in a container-based environment because they wanted to work with the principle of Infrastructure as Code. To do that, they needed to go for the container base.
The Result
Swiss Re selected InfluxDB for its speed, scalability, stability, and ease of use. They also found InfluxDB to be very flexible and well-documented, thereby reducing learning curve. Their team had existing knowledge of InfluxDB, which allowed them to evaluate it quickly compared with existing vendor solutions. The problem for Swiss Re was never getting the data but rather deciding how to use it constructively and agreeing what data to use. This thoughtful approach made it easier to determine what else to collect, how often, whether to store it in the same database, and whether to establish different retention policies based on data collected.
Using InfluxDB, Swiss Re's new monitoring solution enabled them to meet and exceed their monitoring goals: saving on storage space; building dashboards and gaining granularity; and accelerating new release issuing; and faster reaction time and improved customer trust.
"What we have ended up is a very flexible solution whereby every time we decided that we want to onboard a new metric — and this is one of the things that I do love about InfluxDB — we just point it to the DB and say, 'This is what I collect'."
– John Hall, IT Architect at Swiss Re