Data Management for Industrial IoT (IIoT)
Leading companies are modernizing their industrial operations to take advantage of increased instrumentation and the visibility it offers into systems and processes.
Find out how you can fully leverage IIoT by reading the Data Management for Industrial IoT tech paper.
Steps to modernize your industrial data
New tools and visibility power better decisions
The tools and advances of Industry 4.0 provide businesses with the data
and analysis they need to make informed decisions about mission-
critical processes.
Instrumentation produces valuable time series data
Sensors generate large volumes of time-stamped data that tell businesses how their equipment, machines, and systems are functioning.
Replace your legacy data historian
Traditional industrial data historians cannot keep pace with the new technologies and processes of modernization. They tend to be high cost, lock organizations into proprietary software, produce a poor developer experience, silo data, and cannot handle the data volume required for new applications like AI and ML.
Industry 4.0 innovation requires time series data
Interconnection: The ability to have devices, sensors, and people connect and communicate with each other.
Information transparency: Interconnection allows for the collection of large amounts of data from all points of the manufacturing process and makes it available for operators.
Technical assistance: The ability to aggregate and visualize the data collected with a centralized dashboard allows industrial operators to make informed decisions and solve urgent issues on the fly.
Decentralized decisions: The ability for systems to perform their tasks autonomously based on data collected.

Tignis
"We needed a solution that could handle storing all of the metrics collected from countless sensors for all of our clients. Additionally, we need to ensure the solution could handle our clients' various use cases."
Jon Herlocker​
President and CEO, Tignis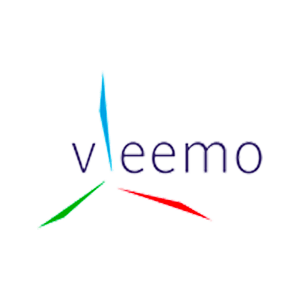 Vleemo
"If you start putting these pieces together, at least the last one or any other additional decision criteria, you can see that this data is only available or would only be available in InfluxDB."
Frederik Van Leekwyck
C​o-Founder and BD Manager, Vleemo