Sign up for InfluxDB Cloud 2.0 Beta
Help shape the future of InfluxDB Cloud.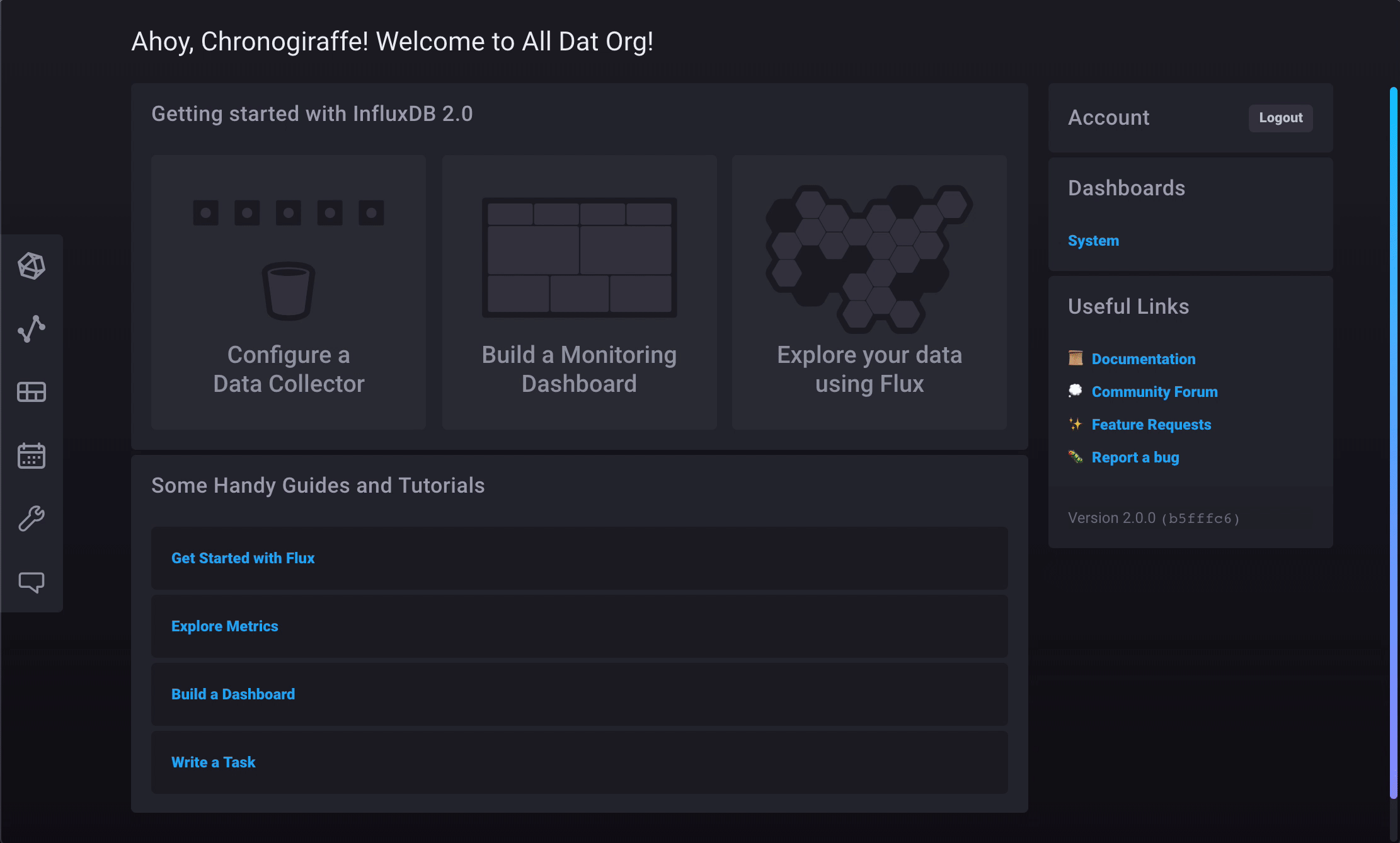 What's new in InfluxDB Cloud 2.0?
The whole system has been rewritten as a multi-tenanted, time series service. InfluxDB Cloud is actually much more than just a database — it's a monitoring system, dashboarding engine, analytics service, and an event and metrics processor.
Note: As with all beta software, this isn't recommended for production use cases.
Single unified API:
Everything in InfluxDB (ingest, query, storage, and visualization) is now accessible via a unified API. APIs enable faster time to awesome for developers as everything in the platform can now be programmatically accessed and controlled.
Deeper insights with new Flux language support:
Flux is a fourth-generation programming language designed for data scripting, monitoring, and analytics. Now it is possible to do complex analytics and math across measurements.
Rate-limited FREE tier:
InfluxDB Cloud now includes a rate-limited free tier that we intend to keep free. Designed for getting started and the hobbyist, it is even faster to get started than downloading the open source product.
Integrated visualization and dashboarding:
The work pioneering in the Chronograf project is now part of InfluxDB. This enables a better onboarding and user experience without having to rely on additional installs.
Faster onboarding:
The complete getting started experience has been revamped to reduce the time to productivity. Powerful wizards walk through all the steps of setting up and connecting to your data. The product contains dashboards for the most common use cases.
Usage-based Pay-As-You-Grow
Flexible pricing (and calculators built right into the product) allow you to pay for only what you need — read, write and compute.
Multi-cloud support
InfluxDB Cloud will provide the flexibility to run across public cloud provider datacenters on GCP and Azure (in addition to AWS currently).
Built for the whole team
Set up the whole team to collaborate and share a common set of dashboards and queries.
What do we need from you?
Your thoughtful feedback will help us improve and shape the future of InfluxDB Cloud so we can deliver the most powerful solution for your time series data.
Onboarding:

How was your experience and how could it be better?

Data ingestion:

How hard was it connecting to your data? How could we make it easier?

Data visualization:

What dashboards would you like to see in the product? How can we enable better dashboard sharing?

Rate limiting:

What do you think about the free tier of the service? What was most frustrating? What did you like the best?

Flux:

How easy was it to learn the language? How powerful did you find it?
Take it for a test drive:
Take it for a test drive:
How stable is the platform?
This product is in beta and is NOT for production workloads or data. Data could be lost during the beta process so please be mindful of the data you use. In the current stage of beta, we are focused on onboarding and usage-based feedback — not performance feedback. As beta matures, we will focus more on performance.
What fees are associated with the InfluxDB Cloud 2.0 Beta Program?
There are no fees tied to the InfluxDB Cloud 2.0 Beta Program. We will eventually activate the pricing feature during beta, but only to test its functionality – beta will always be free. When the beta program reaches its conclusion and we move the product into general availability, all beta participants will be notified and given the option to become InfluxDB Cloud 2.0 customers or revert usage back to the rate-limited free tier.
Can I perform stress testing on the system?
No, the beta system has rate limiting enabled to prevent stress testing. The goal of this stage of beta is to focus on onboarding and usage-based feedback — not performance feedback. As beta matures, we will focus more on performance. If you would like to be notified when we are ready for stress testing, please email us at [email protected].
Can I access my data from InfluxDB Cloud 1.x in beta?
InfluxDB Cloud 2.0 is a completely separate system from InfluxDB Cloud 1.x so your production data will remain in your InfluxDB Cloud 1.x instance. There will be no changes to your InfluxDB Cloud 1.x instance and account information. There is no migration of data from 1.x to 2.0 during the beta program. We are developing tools to migrate data and will notify you when they are available. Until then, you can continue to use InfluxDB Cloud 1.x without worrying about moving to InfluxDB Cloud 2.0.
How do I get existing data into the beta?
InfluxDB Cloud 2.0 Beta uses Telegraf as the main tool for data ingestion. If you are already running Telegraf, you can enable it to dual write to InfluxDB Cloud 2.0 and your current system. See this page to learn how. 
What client libraries are supported?
You can also use the client libraries available in Go and JavaScript to push data in directly from your applications. See this reference page for more information on how to do this. If you are looking for client libraries in other languages, reach out to us at [email protected]  and we will try to make them available as soon as possible.
Once I get beta access, can I add additional users to my account?
Not yet! Beta accounts are limited to one user per account at this stage. As we continue to expand beta, we will enable this feature.
What happens to my data after the beta program ends?
Beta customers will be given multiple options as InfluxDB Cloud 2.0 becomes generally available.
Some beta customers may opt to become paying customers on InfluxDB Cloud 2.0 and will be given an option to keep their data in the system. In this scenario, they will be asked to provide a valid credit card.
Beta participants who opt to stay in the Free Tier will be rolled over to this type of account and will not be asked to provide any credit card information as long as they meet the rate limit requirements; depending on data usage, you might need to remove some data.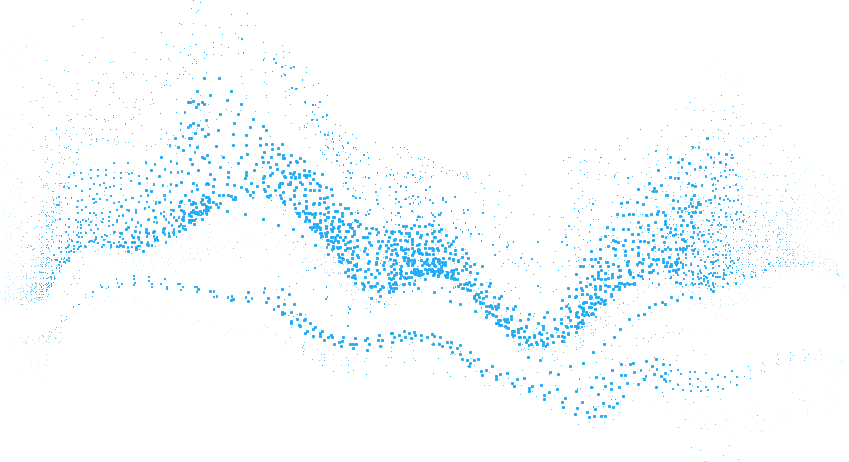 Sign up to learn from InfluxData CTO and Founder Paul Dix about the company's next-generation cloud platform and how you can take it for a test drive.
As our co-founder Paul wrote extensively in InfluxDB 2.0's Alpha Release announcement, we believe Flux will play an important role in combining time series data with many different data sources. Flux's first official multi-data store step is InfluxDB 2.0 Alpha 14's...
I'm excited to announce that today we're launching the open beta of our InfluxDB 2.0 Cloud offering. This cloud release contains everything released in the open source alpha 9 of InfluxDB 2.0, but in a fully managed and hosted product. While our InfluxDB 1.x Cloud...