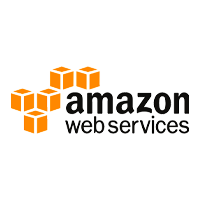 Amazon Web Services (AWS)
Amazon Web Services (AWS) is a subsidiary of Amazon.com that provides on-demand cloud computing platforms to individuals, companies and governments, on a paid subscription basis. The technology allows subscribers to have at their disposal a full-fledged virtual cluster of computers, available all the time, through the internet.
InfluxDB Cloud and Enterprise are both available on AWS Marketplace, making it easy for you to monitor the performance of your entire AWS stack: containers, microservices, EC2 instances, and more. Both have AWS Marketplace Billing for streamlined administration, purchasing and usage tracking.
Together, InfluxData and AWS are working to simplify the developer experience for time series data by making it easier to discover, register and deploy InfluxDB Cloud within AWS.
Performance matters
To stay competitive, your applications, micrososervices, IoT backends, and cloud infrastructure need to be fast and reliable. This requires real-time visibility into the AWS cloud services that power your applications. This also requires a rapid data ingestion rate — up to millions of metrics per second — and highly efficient compression, query, downsampling and eviction functions.
Architect your way
Your solutions are unique, and so are their requirements. Regulatory, latency or budgetary reasons drive your need to deploy to the edge, in AWS, or even on-premises. Your architectural decisions on where you collect, analyze, and visualize your data give you a competitive advantage. Whatever the reason, deployment flexibility is key and available with InfluxDB.
Open
The data you collect belongs to you. Brought together, it provides important insights to enable real-time action. 220+ open-source Telegraf plugins let you bring data from legacy and modern systems. A vibrant open source community, powerful client libraries, and support for third party projects empower you to transform, visualize, or apply ML analytics on your data under your terms.
InfluxDB in the AWS Marketplace
AWS Marketplace Billing Now Available for InfluxDB
With InfluxDB on the AWS Marketplace, you can select a subscription service choice and duration terms that fit your needs. You benefit from a simplified software procurement experience by leveraging your existing payment terms with AWS, and get consolidated billing for all of your AWS services, software, and InfluxDB usage.
Integrated with AWS services and products
InfluxDB works seamlessly with popular projects like Kubernetes, Prometheus, and Grafana and has native support for AWS applications and services. Collect metrics and build dashboards for these services quickly and easily: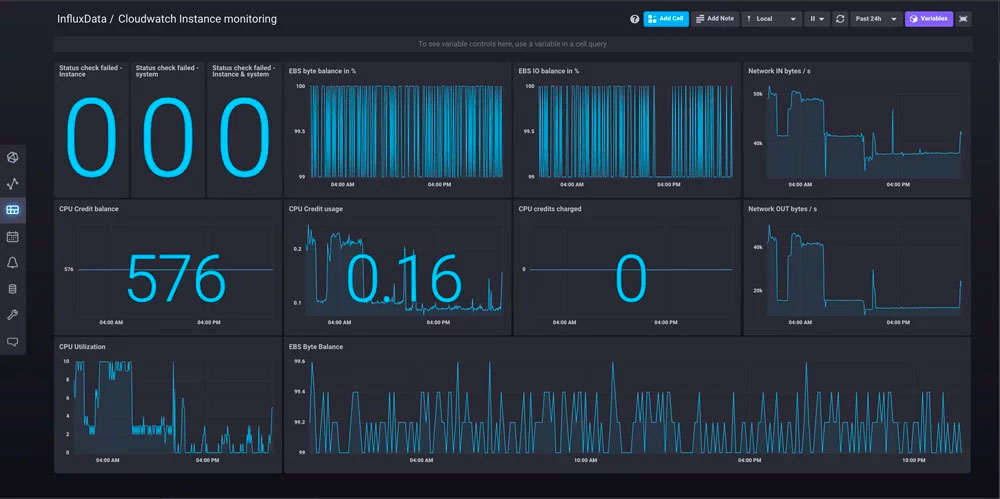 "The solution should be for a purpose. If you want to manage time series data, InfluxDB is the best for it. As data is written in real-time, you can read in real-time, and when you're reading it, you can apply your machine learning model. So, in real-time, you can forecast, and you can detect anomalies."

---
Rajeev Tomer
Sr. Manager of Data Engineering, Capital One
"We didn't have a great way to figure out and quickly diagnose what AWS endpoint was driving that problem… That's how we started thinking about monitoring APIs. And that's what led us down this journey with InfluxData."
---
Gagan Kanwar
Director, MuleSoft
"I really feel that there's going to be a lot of different ways that we're able to use time series data in areas that we haven't even thought of yet."
---
Robert Allen
Director of Systems and Software Architect, Houghton Mifflin Harcourt
Capital One
Capital One is one of the largest bank holding companies in the US. They built a fault-tolerant solution based on InfluxDB Enterprise and AWS that collects and stores all their business transactions, infrastructure health, and application performance, and service adoption metrics. They added to this, machine learning, which uses the collected time series to model predictions which are then brought back into InfluxDB for real-time access.
Mulesoft
MuleSoft, Inc. is a software company responsible for MuleSoft's Anypoint Platform™ — the world's leading integration platform for SOA, SaaS and APIs. MuleSoft uses InfluxDB Cloud on AWS to help power its monitoring and diagnostic solutions to provide end-to-end actionable visibility to APIs and integrations in order to help customers identify and resolve issues quickly.
Houghton Mifflin Harcourt
Houghton Mifflin Harcourt, a Boston-based educational and trade publisher, uses InfluxData for standard DevOps monitoring, gathering and tracking KPIs to measure its online educational business, and gaining real-time visibility into its AWS spend that covers several accounts across multiple business units. HMH stores annotation of events, CRO calls from Jenkins, for deployment, pushing those points into InfluxDB. 
Does your company use AWS Billing and Cost Management? Now you can put your InfluxDB charges straight onto your AWS bill. This applies to both InfluxDB Cloud and InfluxDB Enterprise on the AWS Marketplace. Why does AWS Marketplace Billing matter? You might not realize...
We're looking forward to participating at AWS re:Invent 2019 in Las Vegas. Since it's a huge show, I thought I'd put together this guide to AWS re:Invent 2019. So, let's dive in! Where is InfluxData at re:Invent? Speaking of re:Invent sessions, our own VP of Product,...