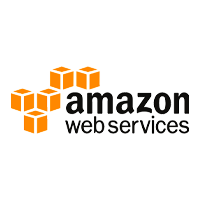 Amazon Web Services (AWS)
Amazon Web Services (AWS) is a subsidiary of Amazon.com that provides on-demand cloud computing platforms to individuals, companies and governments, on a paid subscription basis with a free-tier option available for 12 months. The technology allows subscribers to have at their disposal a full-fledged virtual cluster of computers, available all the time, through the internet.
Optimizing InfluxData for AWS
Together, InfluxData and AWS are working to simplify the developer experience for time series data by making it easier to discover, register, and deploy InfluxDB Cloud within AWS.
Partnership
Learn more about how AWS and InfluxData are working together to simplify the developer experience for handling time series data.
InfluxDB Cloud: Clustered InfluxDB runs on AWS
InfluxDB Cloud – fully managed InfluxDB clusters runs as a managed service on AWS. This is the fastest way to get a highly available, scalable InfluxDB cluster up and running. We're launching in all of Amazon's US and EU regions with storage sizes ranging from 16GB to 256GB (larger setups are available by contacting Sales).
Discover InfluxDB Cloud in the AWS Marketplace
InfluxDB Cloud is listed in the AWS Marketplace, making it easier for AWS developers to discover and learn about InfluxData and how to handle time series data in their AWS deployments.