Time Series Meetup: The Virtual Edition
We're a diverse bunch who have one thing in common: we want developer life to be happy and that means building better tools and understanding new concepts.
What are time series meetups?
Time series meetups are events for everyone who is passionate or curious about time series data and how it can be used.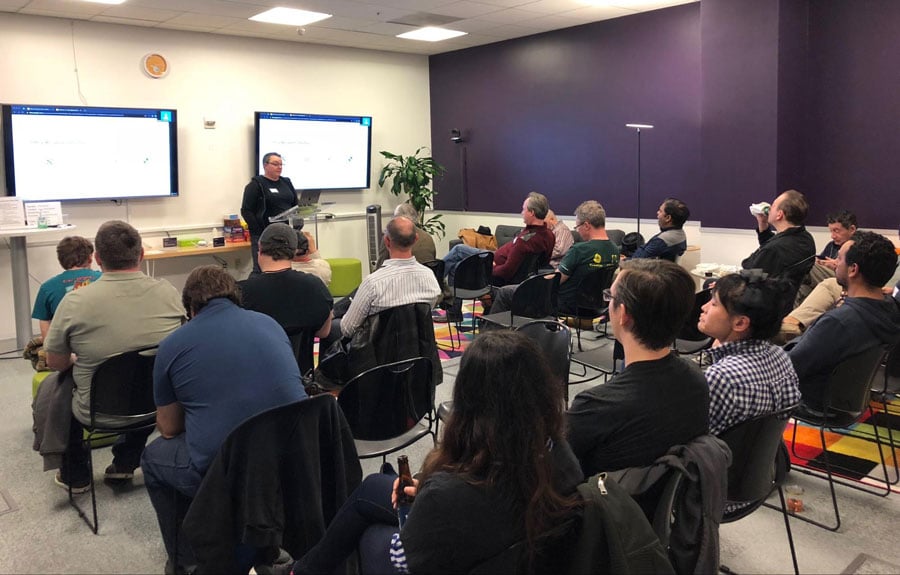 Time series data is gaining momentum and we're set on exploring and pushing its boundaries by learning from each other's experiences. We're like NASA for time series but nobody has to sit on top of jet fuel.
Check out the next virtual meetup below to find a time perfect for you. These sessions will be recorded and posted to our YouTube page.
Interested in presenting?
We love sharing how our community is using InfluxDB at home and at work. If you're using InfluxDB at home and would like to share your expertise, please email Caitlin Croft at [email protected]
Monitoring Your ISP Using InfluxDB Cloud and Raspberry Pi
Mirko D. Comparetti | Senior R&D Projects Engineer, Synesis Consortium
When a large group of people change their habits, it can be tricky for infrastructures! Working from home and spending time indoor today means attending video calls and streaming movies and tv shows. This leads to increased internet traffic that can create congestion on the network infrastructure. So how do you get real-time visibility into your ISP connection? In this meetup, Mirko presents his setup based on a time series database and Raspberry Pi to better understand his ISP connection quality and speed — including upload and download speeds. Join us to discover how he does it using Telegraf, InfluxDB Cloud, Astro Pi, Telegram and Grafana! Finally, proof that your ISP connection is (or is not) as fast as it promises.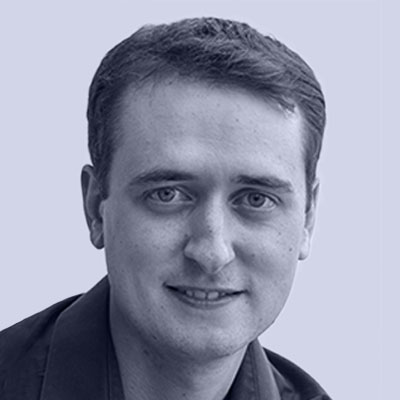 Mirko D. Comparetti: Mirko is a Senior R&D Projects Engineer at Synesis Consortium, based in Italy. He designs and implements robotic solutions for industrial manufacturing processes and IIoT applications for industrial machines. All robots and industrial machines that can be found out there in the field provide tons of data: Mirko's interest is to collect them in a structured way and design algorithms to gather the information carried by all those data, and use such information to continuously improve the process itself. Highly curious and keen about technology, he likes to try hands-on new hardware and software technologies. In his free time he likes to take pictures, and travel around the world driven by his curiosity and interest to get in touch with other cultures. He holds a PhD in Biomedical Engineering from Politecnico di Milano, Torino and Bari, on the topic of control strategies for robot-assisted surgical interventions.
Put Your Best Game Forward with Multiplayer Video Game Tracking Using InfluxDB
Ignacio Van Droogenbroeck | Solution Architect, InfluxData
Better game stats tracking means better gaming — discover how to do it with a time series database. In this Time Series Meetup, you'll learn how to create — in less than 1 hour — an InfluxDB Template for monitoring Counter-Strike: Global Offensive (CS:GO) to get competitive insight into your gaming decisions and performance. Once you learn how, you'll be hooked on using InfluxDB to improve your scores in your favorite Windows, MacOS, Xbox and Playstation video games. Let the ultimate game — and tracking — begin.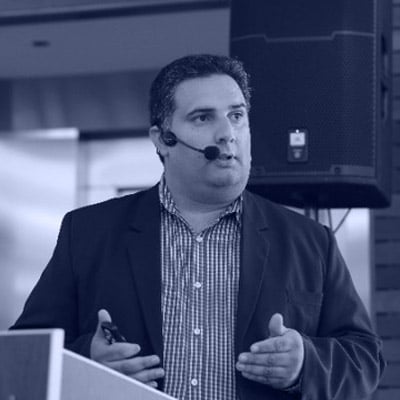 Ignacio Van Droogenbroeck: Ignacio is a Solution Architect at InfluxData. Prior to joining InfluxData, he was a Technical Marketing Engineer at Portainer. He has more than 10 years of experience working with cloud technologies and 5 years of experience working with container technologies. Ignacio is an observability enthusiast, data, and automation fanatic and problem-solver. When he is not learning something new, he enjoys long-distance cycling.
How to Monitor Your Gaming Computer with a Time Series Database
Tim Hall | VP of Products, InfluxData
Whether you're a gamer determining computer utilization or if you're a parent monitoring your child's gaming habits, a time series database can help track important computer stats. Discover how you can use InfluxDB to monitor a computer's fluctuating GPU and CPU usage due to online gaming, and how to set up Slack alerts about unexpected computer utilization
Join this virtual time series meetup to learn how a parent is using Telegraf, InfluxDB Cloud and Slack to monitor their child's computer which is used for schooling and gaming. At a time when home and school converge, making sure kids are doing their homework (at least some of the time) and not gaming (all the time) is a must!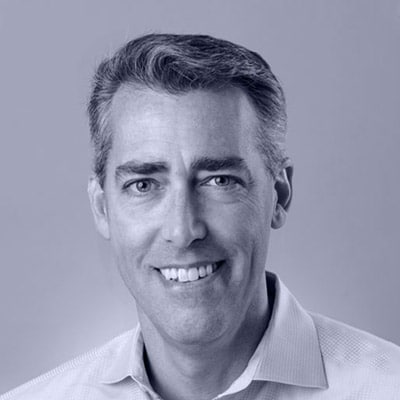 Tim Hall: Tim is a seasoned executive responsible for products, support, and professional services at InfluxData. Prior to joining InfluxData, Tim was VP of product management at Hortonworks where he was responsible for leading the product management, documentation, and user experience design teams. Previously, Tim held management level positions at Oracle, HP, Talking Blocks, and Xpedior. Tim holds a Bachelor of Arts degree from Claremont McKenna College in Science and Management with a concentration in Physics.
How to Monitor Your Homebrew Using InfluxDB Cloud, Telegraf and Raspberry Pi
Luke Bond | Engineer, InfluxData
Any homebrewer will tell you that fermentation temperature control is key to making quality beer! Having a system that keeps the temperature constant within a range is crucial, but monitoring it is just as critical; otherwise, how will you know if something has gone wrong?
In this talk, Luke Bond will describe his homebrew fermentation temperature monitoring setup, which uses a Raspberry Pi and webcam to gather temperature readings from a digital display. He uses Telegraf to send that data to InfluxDB Cloud where he can observe the temperature over time and set alerts. Luke will share the open-source code so you can start making better beer with InfluxDB!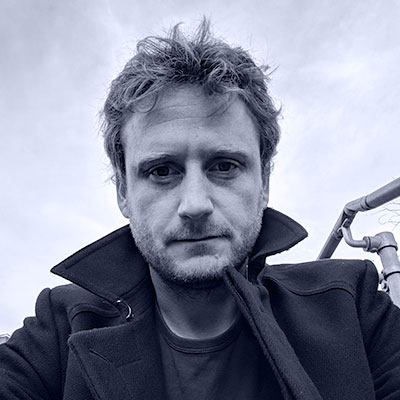 Luke Bond: Luke is an engineer at InfluxData, working on keeping our continuous deployment pipeline flowing smoothly so that developers can release features to our Kubernetes InfluxDB Cloud clusters 100s of times throughout the day. He was previously a founder at ControlPlane, a Kubernetes security consultancy, and has worked as a programmer for twenty years. He is based in London.
Obtaining the Perfect Smoke By Monitoring Your BBQ with InfluxDB and Telegraf
Will Cooke | Engineering Manager, Storage Team, InfluxData
Scott Anderson | Technical Writer, InfluxData
Did you know you can use InfluxDB to monitor your BBQ and to ensure the tastiest results? Join this meetup to learn two different approaches to using a time series database to monitor a BBQ or a smoker. Learn how Will Cooke uses Python, MQTT, Telegraf and InfluxDB 2.0 to monitor his smoker and to gain insight into temperature changes, the stall, and other important stats about his brisket. Scott Anderson will demonstrate how he uses a FireBoard wireless thermometer, Telegraf and InfluxDB 2.0 to continuously work towards the perfect smoke.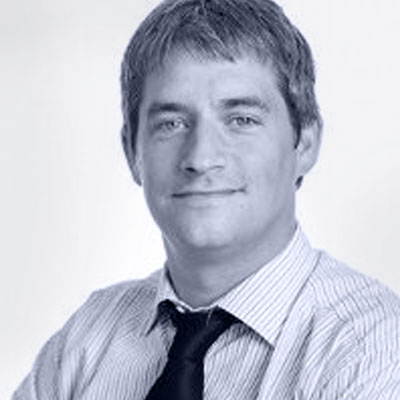 Will Cooke: Will leads the Storage Engine team at InfluxData. He has a diverse background originally specializing in data networks and global communications systems and has provided consultancy to clients such as BT, Verizon, Inmarsat and Schlumberger. Will has a passion for IoT and connected things, free and open source software and drawing charts of all the things. He has three kids, plays golf badly and has recently gained his Amateur Radio license in the UK.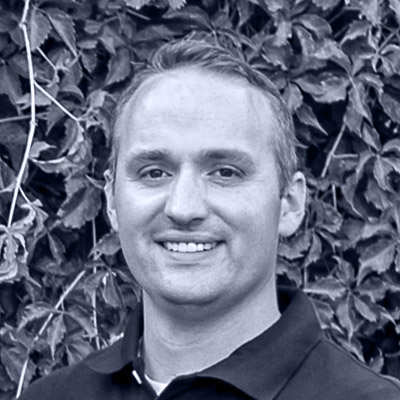 Scott Anderson: Scott Anderson is a Technical Writer for InfluxData who thrives on distilling complex information into simple, easy-to-understand concepts. His formal education is in graphic design, but he is a self-taught coder and applies skills and principles learned in both worlds to many different disciplines including programming and software development, information design, and data processing. He was born and raised in West Texas where he gained a love for Texas-style BBQ at an early age. Now he uses technology to inch closer to the "perfect smoke".
How to Use InfluxDB and Grafana to Monitor Your Aquarium
Jeremy White | Senior Network Automation Consultant, Network to Code
Time series has countless applications at work and at home. Jeremy has created a Raspberry Pi-based aquarium controller by using the Django REST framework toolkit, InfluxDB and Grafana. After creating his own IoT monitoring solution, Jeremy's fish and coral are thriving in their new 200 gallon aquarium. By using a time series database, Jeremy has been able to stabilize his aquarium environment even further. Discover how you can create a plug-and-play solution which will enable data-driven decisions and help you understand the current status of your aquarium better.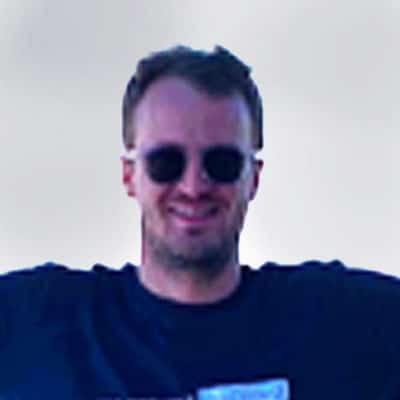 Jeremy White is a network automation developer. He is currently a platform architect at Network to Code, a network automation startup based out of Manhattan that is focused on open source vendor agnostic solutions that are able to translate months to minutes within the network realm. This encompasses aspects from device configuration to event based automation triggered from telemetry data gathered from network devices. The tools in his tool belt have predominately been self taught out of necessity to fill holes left from existing manual processes. In his free time he has been applying what he has learned from network automation to his home aquarium. This has spawned a whole new realm of collection of telemetry data to make informed decisions when it comes to the overall health of his ~200 gallon saltwater reef.
Get MAD! Median Absolute Deviation with Flux for Anomaly Detection & Contributing Custom Flux Packages
Anais Dotis-Georgiou | Developer Advocate, InfluxData
The beautiful thing about using InfluxDB as a time series data store is that you get to have more control over your data, and the algorithms that detect anomalies.
In this talk, Developer Advocate, Anais Dotis-Georgiou wil cover:
How Median Absolute Deviation algorithm works
Numerical example of Median Absolute Deviation
Identifying an anomalous series
Using Flux to calculate the MAD and flag anomalies
MAD on large datasets to assist in root cause analysis efforts
How to contribute a User Defined Flux Package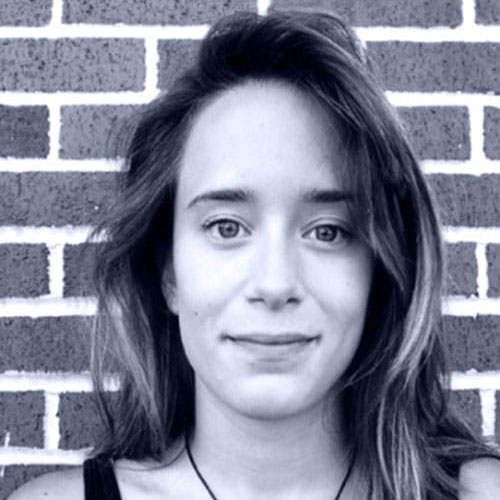 Anais Dotis-Georgiou is a Developer Advocate for InfluxData with a passion for making data beautiful with the use of Data Analytics, AI, and Machine Learning. She takes the data that she collects, does a mix of research, exploration, and engineering to translate the data into something of function, value, and beauty. When she is not behind a screen, you can find her outside drawing, stretching, boarding, or chasing after a soccer ball.
Using a Raspberry Pi Cluster to Monitor with InfluxDB and Telegraf
Andrew Brower | Senior Software Engineer, Human Interest
Explore using Ansible and Docker to set up a Raspberry Pi cluster from scratch! Walk through building an affordable Raspberry Pi cluster, and using InfluxDB + Telegraf to monitor the cluster itself. See what a Raspberry Pi cluster can do, and how Ansible can automate configuring Telegraf on machines on your own network.
Andrew Brower is a Senior Software Engineer at Human Interest. His free time is often spent 3D printing. He is passionate about devops, monitoring and security.
Introducing ClickHouse — The Fastest Data Warehouse You've Never Heard Of
Robert Hodges | CEO, Altinity
The market for scalable SQL data warehouses is dominated by proprietary products. ClickHouse is one of the first open source projects to give those products a run for their money. ClickHouse scales to hundreds of nodes with ingest measured in millions of events per second. The user community includes CloudFlare, Cisco, and numerous financial services companies. This talk briefly recounts the history of ClickHouse, starting with its origins at Yandex, then dives into popular features. These include column storage with efficient data encoding and compression, vectorized query execution, sharding and replication, and materialized views. We will end with a short survey of popular use cases and questions.
Robert Hodges is the CEO of Altinity, a venture-backed startup that markets ClickHouse to enterprises. He is also a database geek who has used or worked on over 20 different database systems. Other interests include distributed systems, Kubernetes, and open source. He is an organizer of the San Francisco ClickHouse meetup.
Introduction to Time Series in a Practical Way
Saiyam Pathak | Software Engineer, Walmart Labs
In this session, Saiyam will discuss the what, why and how of InfluxDB time series database. The session will feature several demos on Kubernetes that can be performed by the viewers. He will also discuss Telegraf and its plugins and will use Kubernetes plugin as well during the demo(s).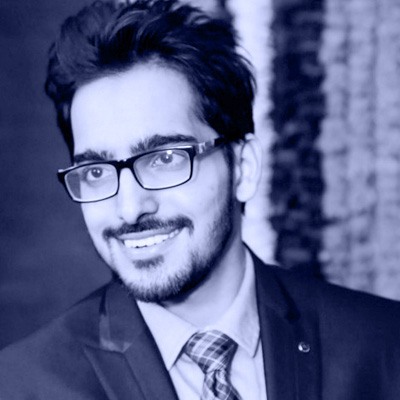 Saiyam is Software Engineer of the large scale multi cloud kubernetes project, and works on Kubernetes at Walmart Labs with a focus on creating and managing the project ecosystem. Previously at HP and Oracle, Saiyam has worked on many facets of Kubernetes including scaling, multi-cloud, managed kubernetes services, k8s documentation and testing. He's worked on implementing the major managed services (GKE/AKS/OKE) in different organizations. When not coding or answering Slack messages, Saiyam works on contributing to the community by writing blogs and giving sessions on InfluxDB, Docker, and Kubernetes.
Prophet for Forecasts with InfluxDB
Anais Dotis-Georgiou | Developer Advocate, InfluxData
Data collection is only half of the battle. The other half is being able to easily perform data analysis. FB Prophet aims to make time series forecasting simple and fast. We'll learn how to make a univariate time series prediction with Prophet and InfluxDB.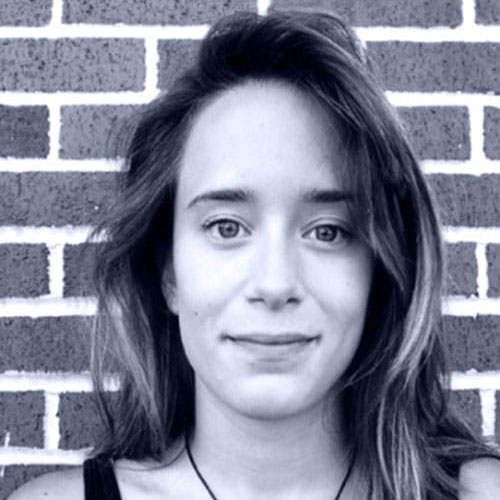 Anais Dotis-Georgiou is a Developer Advocate for InfluxData with a passion for making data beautiful with the use of Data Analytics, AI, and Machine Learning. She takes the data that she collects, does a mix of research, exploration, and engineering to translate the data into something of function, value, and beauty. When she is not behind a screen, you can find her outside drawing, stretching, boarding, or chasing after a soccer ball.
How to Grow Peppers Using InfluxDB
Aleksandr Tavgen | Software Architect, Playtech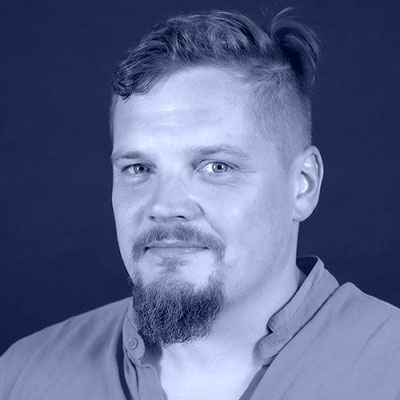 Alex is a Software Architect at Playtech. His main points of interest are data science and machine learning, distributed systems, graph computations and domain design. Alex finds it hard to define where he is from, as he says: "I am some kind of nomad, digital nomad. I am from Tallinn, but lived in Germany, Sweden and the UK. I have been in in IT development for more than 17 years, but actually everything had begun much earlier. My classmate and I wrote our first game for Soviet computer when we were 13 — it was written on Basic. A spaceship bombed tanks while tanks tried to hit the spaceship." Having shifted from Developer to DevOps Engineer, Alex has always been interested in technology, development, math and computer science and has worked in diverse fields at all levels of abstraction, from micro controllers to high-level declarative programming and all points in between.