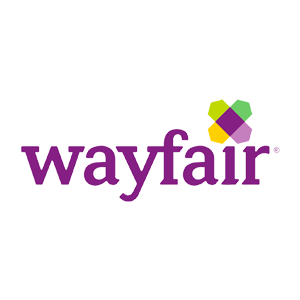 Founded in 2002 by Steve Conine and Niraj Shah, Wayfair is is an American e-commerce company that sells furniture and home-goods. It is one of the world's largest online destinations for the home. It carries a broad portfolio of brands including its own Wayfair brand, Joss & Main, All+Modern, Birchlane, Perigold, and many others. Wayfair helps people find the perfect product at the right price. Their extensive selection and superior customer service coupled with the convenience of online shopping, make it easier than ever before to find exactly what you want for your home at a price you can afford.
Customer Success Story: Wayfair
The Wayfair systems are spread across three major data centers and the data is used by their developers, business stakeholders, and by their internal alerting engine. Most importantly, their 24/7 Ops Monitoring Center is using this data to constantly analyze the vital signs of Wayfair's IT infrastructure and storefront operations. At the three data centers, they use Kafka Mirror Maker to replicate the data to all three locations and they have three, six node InfluxDB Enterprise clusters, which are dedicated to different workloads:
Store Front metrics
General monitoring of things like Kafka queues, containers, etc.
All other application monitoring
Then and Now: The Rethinking of Time Series Data at Wayfair
Client-side Performance Monitoring with InfluxDB
The Four R's of Metrics Delivery
Jim Hagan from Wayfair describes the Wayfair environment and the data pipeline they've built so far for metric collection, delivery and use. They currently use both Graphite and InfluxDB as a time series platform and send a diverse set of event trackers, timers and other system metrics from over 2,000 VMs running hundreds of applications.
May 2018 Meetup Sponsored by Wayfair