Get started with InfluxDB Cloud
InfluxDB Cloud is the most powerful time series database as a service — free to start, easy to use, fast, serverless, elastic scalability.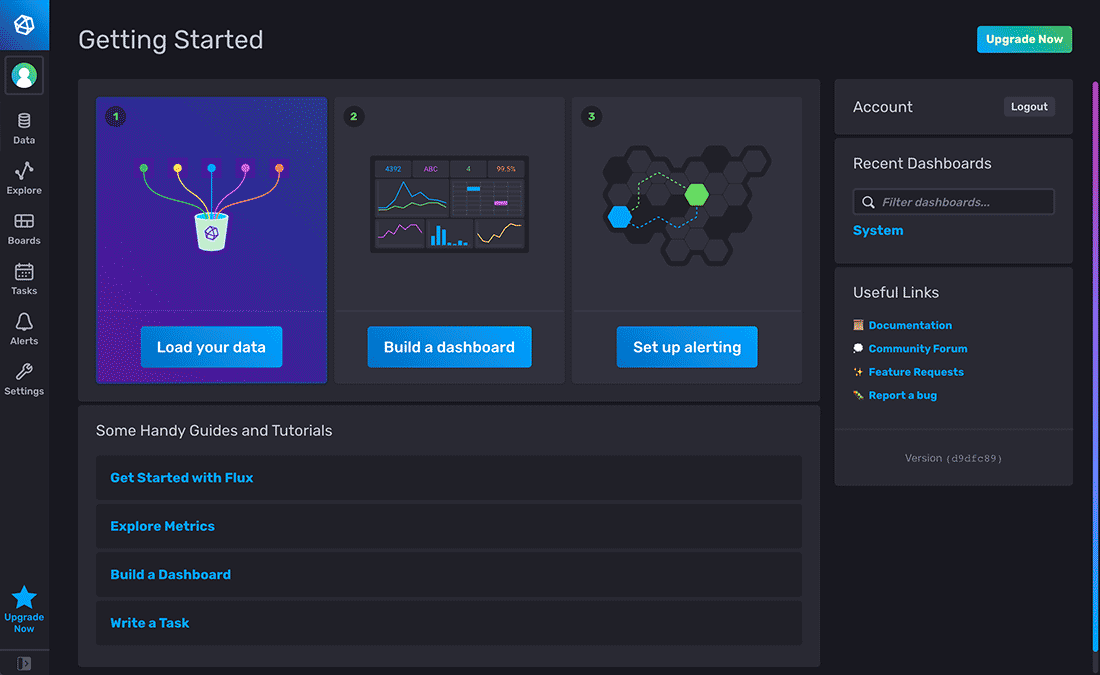 Get the latest Telegraf, the time series collector agent to start collecting metrics for your InfluxDB Cloud instance.
InfluxDB Cloud includes a command-line interface (CLI) for download. This CLI can be used to interact with your InfluxDB Cloud account.
Cloud CLI
InfluxDB includes a set of Client Libraries that are language specific packages that integrate with InfluxDB v2 API. The following client libraries are available:
Libraries
The essential time series toolkit
InfluxDB is a programmable and performant time series database, with a common API across OSS, cloud and Enterprise offerings.
Metrics collection made easy
A plugin-driven server agent for collecting and reporting metrics, Telegraf collects and sends all kinds of data from databases, systems and IoT sensors.
Request a Proof of Concept
Our expert team can help you create a proof of concept for your project.
InfluxDB Enterprise provides clustering and on-prem deployment options. Priced by node, this subscription turns any InfluxData instance into a production-ready cluster that can run anywhere.