Use InfluxDB to gain insights into your data and enable quick data-driven decision making.
Developers use the InfluxDB platform to collect data with nanosecond precision which facilitates informed actions as the metrics are collected.
Renewable Energy
Helping sustainability efforts by collecting sensor metrics from wind turbines, solar panels, urban farming, and electricity.
FinTech
Streamline the collection and analysis of financial metrics used to empower engineers and customers with current data.
Crypto
Quickly monitor high volumes of market data — market types, prices, exchange rates, and transactions.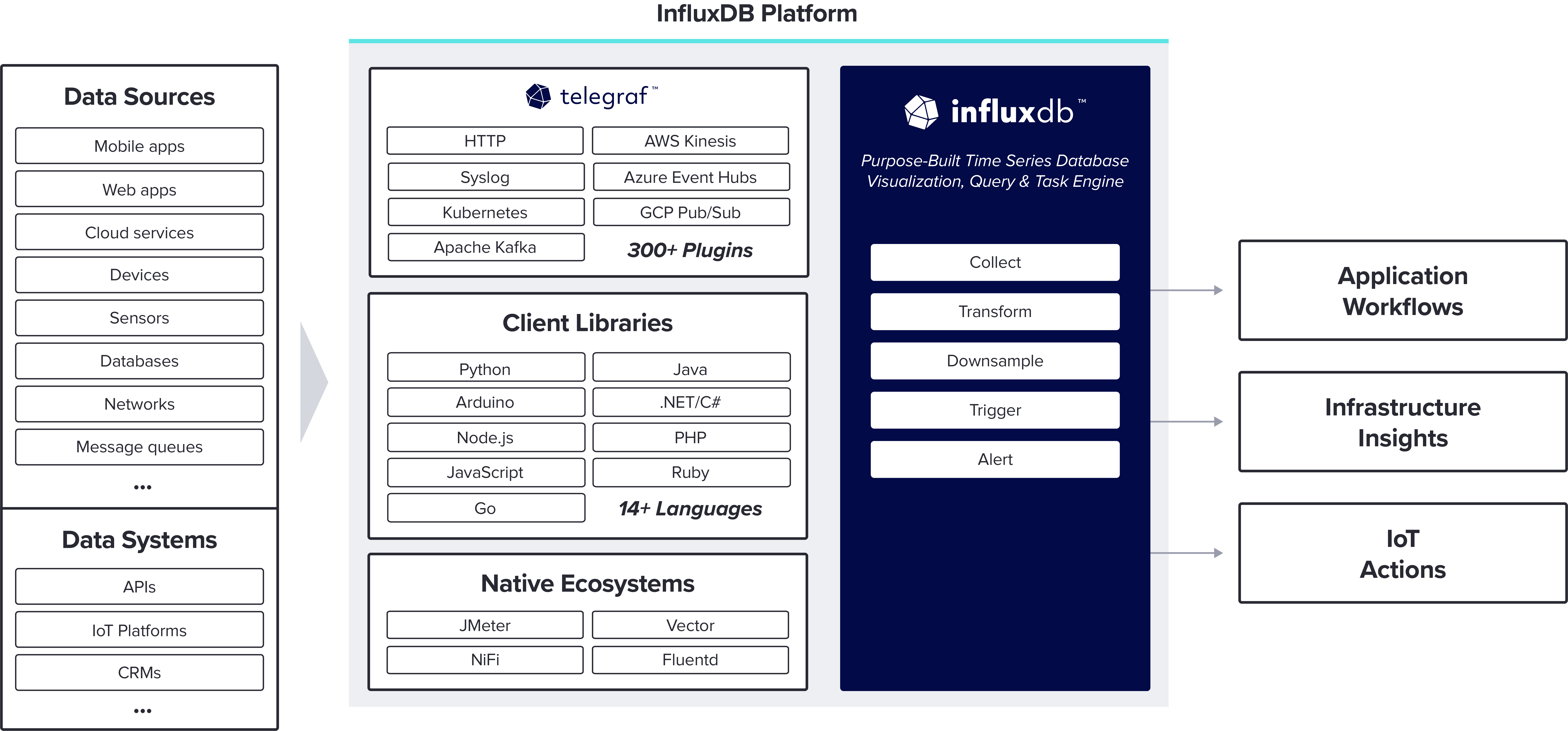 Startups to Fortune 500 enterprises are building applications with InfluxDB.

Before Factry, VLEEMO had to log in via remote desktop into each individual SCADA system per wind farm to have a look at how the turbines were doing. InfluxDB is extremely easy to set up, requires no external dependencies, has a SQL-like query syntax and is fully open source.
- Frederik Van Leekwyck, Business Development and Marketing Manager, Factry.io