InfluxDB for Telecommunications
Discover how telecommunications organizations use InfluxDB to gain real-time insights into satellites, networks, and infrastructure.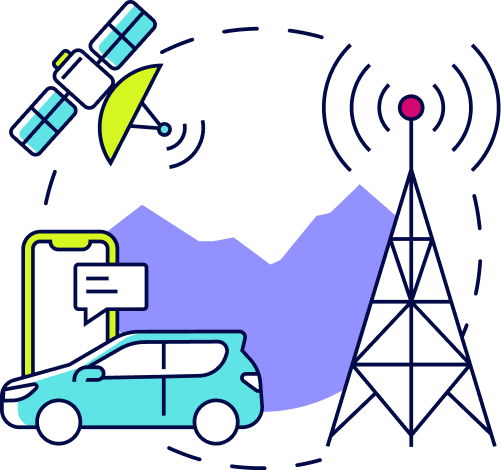 Learn from leading telecommunications organizations how to use InfluxDB to gain visibility into applications, infrastructure, networks, and satellites. By collecting and analyzing time series data, companies are able to reduce service downtime and improve customer experience. The top telecommunications organizations lean on InfluxDB to gain performance improvements that support SLAs and deliver on QOS commitments.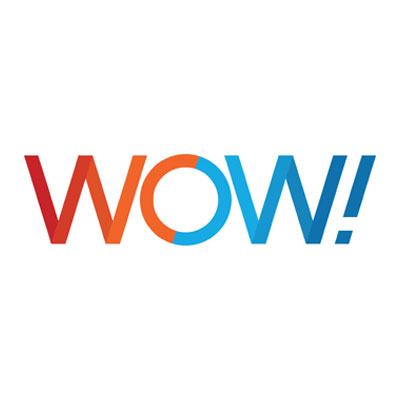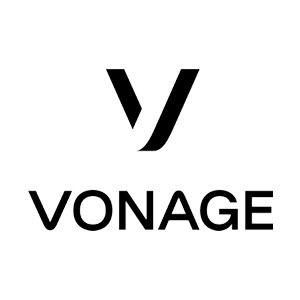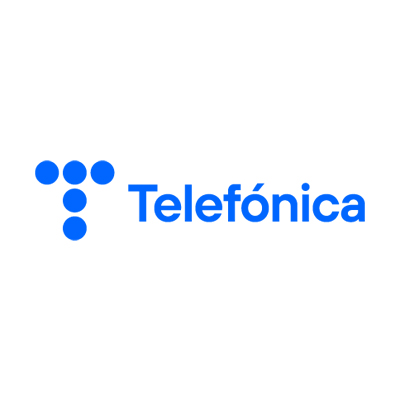 InfluxDB has become our go-to database choice. Often if we are using a different tool, we figure out how to get data out of the tool into InfluxDB. It's easier to use, performs better, and is cheaper.
Jack Tench​, Senior Software Engineer, Vonage
Why use InfluxDB for Telecommunications?
Built for developers, InfluxDB is central to many telecommunication solutions providing high throughput ingestion, compression, and real-time querying of that same data. Network engineers, DevOps engineers, and SRE's use InfluxDB to collect telemetry and system data used to improve uptime, performance, and reliability. Use InfluxDB as a central platform where all metrics, events, logs, and tracing data can be integrated and centrally monitored.
Manage distributed networks
Collect metrics from distributed cable modems using SNMP.
Determine the health of distributed cable modems.
Correlate all data sources to determine how service quality impacts revenue.
Increase revenue
Gain metrics from VM's and containers supporting network's infrastructure.
Improve customer experience through better service.
Demonstrate value of service provided to clients Implement proactive customer service.
Reduce outages
Improve real-time alerting sent to various endpoints (i.e. email, Slack, and ServiceNow).
Visualize outages and improve response time.
Automate workflows in operational support.
Reduce Mean time to repair (MTTR).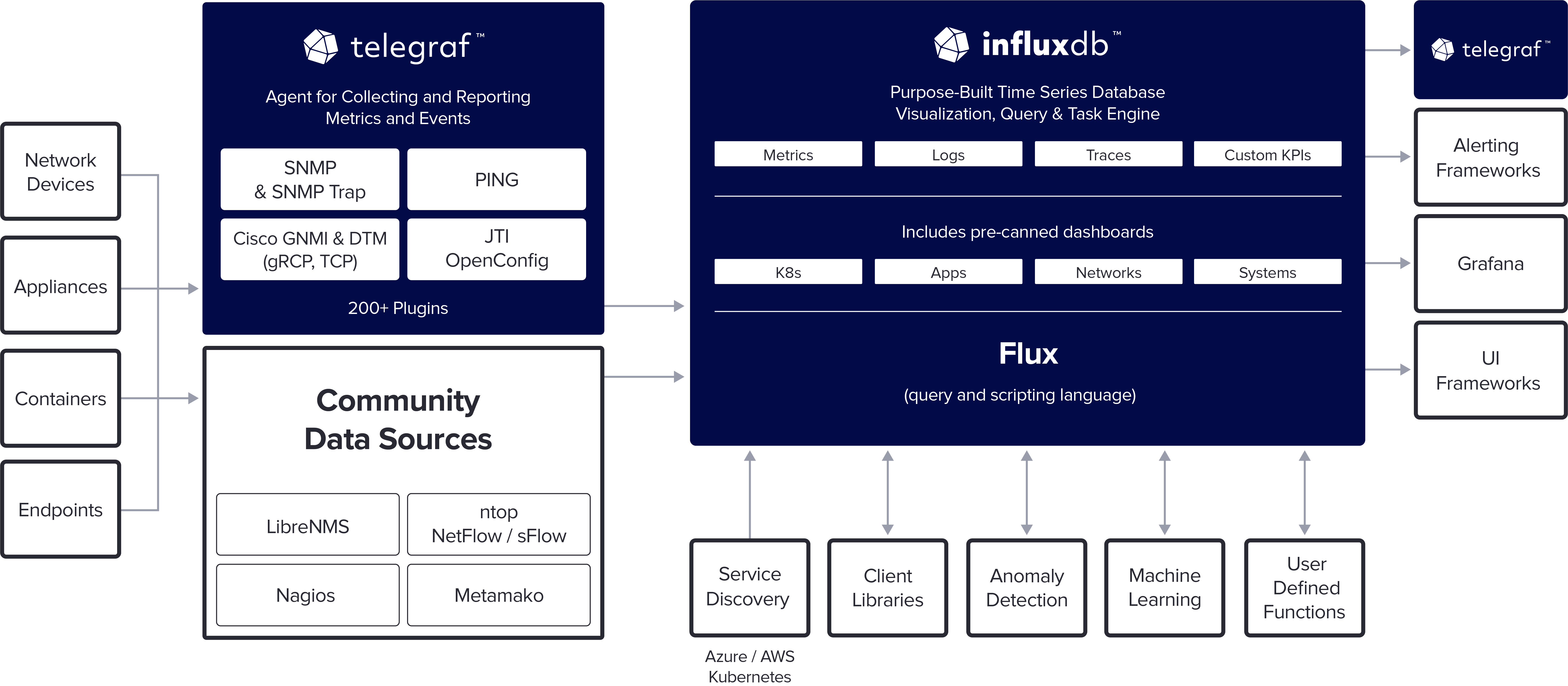 Getting Data into Telegraf
Flux Alerts and Notifications
Learn InfluxDB, Flux, and Telegraf with free courses InfluxDB University
Read, watch, and advance your knowledge by taking advantage of our content library.
The open source server agent used to collect metrics from stacks, sensors, and systems.
Enabling developers to create and share comprehensive monitoring solutions within minutes.
Learn more about our 300+ plugins which seamlessly integrate with your preferred platforms of choice.