eBay
eBay uses InfluxDB across a variety of projects including monitoring cloud infrastructure services (Elasticsearch as a service), performing anomaly detection on IT infrastructure, and providing data quality dashboards. read more
DevOps Monitoring
Emerging trends like microservices, containerization, elastic storage, software defined networking, hybrid clouds, etc., all keep pushing the boundaries of what constitutes DevOps Monitoring. We have customers using InfluxData that are monitoring and controlling their cloud infrastructure (PaaS, SaaS, Website), application and database instances, and containers—providing a consolidated view or single pane of glass solution to their DevOps monitoring needs.
Featured DevOps Use Cases are listed below, or browse all our InfluxData customer testimonials.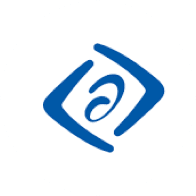 NewVoiceMedia
NewVoiceMedia chose InfluxData to provide 99.999% uptime monitoring of their global SaaS over Graphite, DataDog, NewRelic and ElasticSearch because it could meet and exceed their business and technical requirements. read more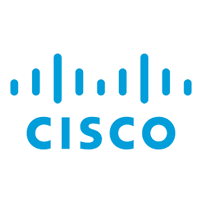 Cisco
Cisco has created a custom DevOps Monitoring solution with InfluxDB as the core component to monitor their E-commerce Application that tracks all Cisco Service Renewals. The system provides real-time monitoring and alerting to their end-users. read more
IBM
IBM uses InfluxData to provide monitoring, visibility, and control of its Trusteer product line. This is a SaaS solution that provides full protection against online fraud. The solution has to handle hundreds of virtual servers. read more
Instrumentation of every available surface in the material world, from machines to humans is a reality. Everything inside and outside the company is emitting a relentless stream of metrics and events. The sheer volume of data is astronomical, and growing exponentially, creating unique opportunities for businesses that can monitor and react to this data in real time. Traditional solutions just don't have the speed, footprint, and uptime needed for this market. We have many customers using InfluxData as their IoT Data Platform for their IoT applications.
Featured IoT Use Cases are listed below, or browse all our InfluxData customer testimonials.
tado
tado uses InfluxCloud to provide analytics from its hundreds of thousands of sensors units across the globe. They use this data to power their smartphone apps helping customers understand energy usage and generate energy savings. read more
Spiio
Spiio chose InfluxData to be its IoT Data Platform. Spiio uses sensors to understand plant performance for optimal green wall growth and maintenance from data. InfluxData provided the scalability and ease of use needed for fast deployment. read more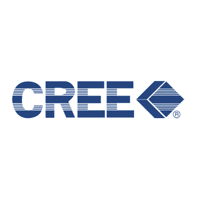 CREE uses InfluxData as part of its SmartCast Technology platform which collects log data from the LED light fixtures providing real-time IoT monitoring, better insight into energy usage and predictive maintenance. read more
Real-Time Analytics
The volume of metrics and events is beyond what any human is able to realistically interpret and take action on. Machine learning with real-time analytics is crucial in finding the "signal from the noise". Whether the organization needs real-time analytics to buy and sell equities, perform predictive maintenance on a machine before it fails, adjust prices based on customer behavior—processing, analyzing and acting on the time series data in real time is the problem to solve.
Featured Real-Time Analytics Use Cases are listed below, or browse all our InfluxData customer testimonials.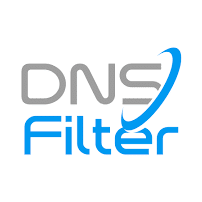 DNSFilter
DNSFilter has global anycast network that supports the collection of billions of queries per day. InfluxData provides the scalability and reliability that provides dashboard analytics and metered-based billing. read more
BotMetric
Powered by InfluxData, Botmetric provides an intelligent automation engine, providing smart diagnostics, cost management analytics and complete infrastructure audits, optimizing AWS infrastructure costs. read more
ProcessOut
ProcessOut provides an easy to use payment aggregation gateway. InfluxData provides the engine that allows ProcessOut to analyze payment data, and proactively monitor and alert their customers based on this activity. read more