What our Customers are Saying about InfluxData!
Don't take our word for it
–

let our customers do the talking.
"Having permanent access to time series data and plant analytics was like the blinds fell off to eliminate guesswork, reveal trends, and enable data-driven decisions not only for green wall maintenance but also for its design
–

for green walls built to perform."

—Jens-Ole Graulund, CTO | Spiio
Read More
BBOXX
Learn how BBOXX uses InfluxData to continuously monitor their geographically dispersed 85,000 solar rooftop units (IoT monitoring) to provide insights into customer-usage patterns and anomaly detection.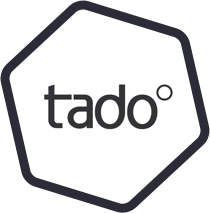 tado
tado GmbH uses InfluxData to gather analytics data collected from their Smart AC Control unit to help turn any home thermostat into a smart device.
newvoicemedia
newvoicemedia is a cloud based communication company that replaced their nagios/elasticsearch solution with InfluxData to keep their service up and running.
Webinar Coming soon!