InfluxDB Inventors
Love InfluxDB? Become an InfluxDB Inventor by sharing your expertise with the community.
Being an open source company, the InfluxDB community is incredibly important to us. We have created a space dedicated to all the ways developers can get involved in the community. There's a variety of ways to get involved. Share your stories, leave us a review, or connect with other community members – it's all here!
Become an InfluxDB Inventor
---
Share your InfluxDB story and we'll promote your technical expertise with peers. Are you doing cool things with InfluxDB or Telegraf? Whether you're monitoring your plants at home, gaining observability into apps, servers or collecting sensor metrics – we want to hear about it! Become an InfluxDB Inventor – share your InfluxDB tips and tricks and earn rewards.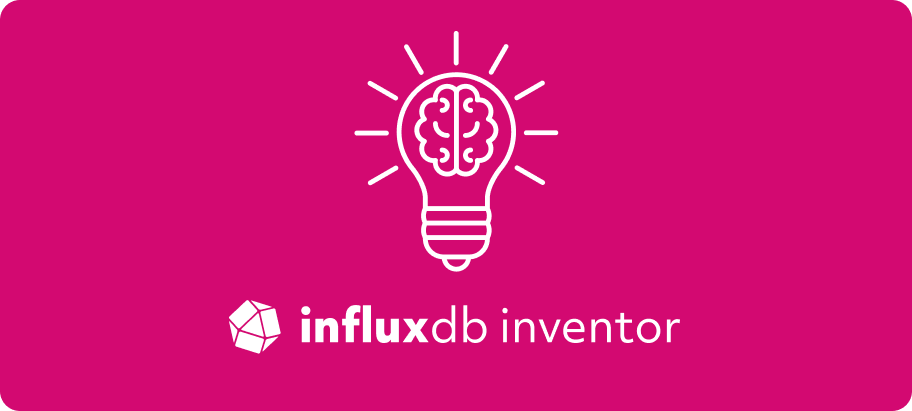 What's in it for you? Swag. So much swag. Not to mention the recognition as a subject matter expert in your field and promotion for your project as we'll be sure to share your story across socials and web!
Get involved
---
Leave us a G2 review! G2 reviews help others find InfluxDB and your reviews and feedback help us in return! It's a fantastic way to share your experience with InfluxDB and help spread the word about us.
What's in it for you? A $25 Amazon gift card for your approved review.
Give us a star
---
Give us a Star on GitHub! Are you a rockstar developer who loves contributing to open source projects? Get your name out there as an expert by providing our projects a star. This helps to identify GitHub's most influential developers and projects and gives them a platform to showcase their work and reach more people – and we'd love to be included!
What's in it for you? Collaborate in the repos. Become a rockstar developer and help increase the validity of the InfluxDB project. Create PR for a feature request!
What our community says about InfluxDB
---