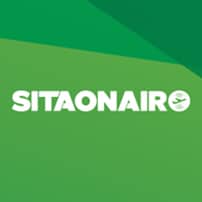 SITAONAIR is a company that enables airline passengers to use their mobile phones and laptops for calls, text messaging, emails and Internet browsing. By May 2014, SITAONAIR's services were available in over 60 countries and used by 22 airlines flying over five continents.
Customer Success Story: SITAONAIR
SITAONAIR's core application is used to report on data consumption aboard aircrafts that are using their proprietary Internet ONAIR hotspots. They use InfluxDB to collect volumetric information from the packet inspector to display the total amount of data used along with consumer access counts throughout the flight. This information is then conveyed through billing reports to provide possible product optimization insights to the product management team. 
InfluxDB's capacity to handle large amounts of writes is impressive for something that doesn't require any updates or deletes.

Simon Ringuet, Lead Specialist, Business Intelligence, SITAONAIR