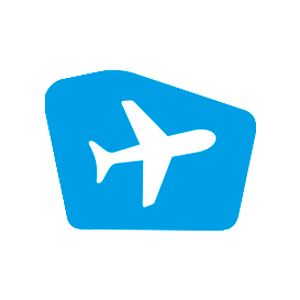 Web Shop Fly is a startup that has grown into a major online airline ticket travel agency operational in more than five European countries and Russia. It owns branches in Slovakia, Poprad and Košice. The company provides world-class technology and services that enable it to continuously increase its value. The key to success for Web Shop Fly has been a unique ticket search engine; high-quality customer service; an exceptional team; and excellent collaboration with Bonito.io, a software engineering company that provides end-to-end R&D Services.
Customer Success Story: Web Shop Fly
In order to improve their business model and overcome challenges, Web Shop Fly knew they needed to utilize real-time monitoring and processing. To achieve their business objectives, Web Shop Fly deployed real-time data processing, monitoring, integration and visualization. Leveraging the visibility gained, they set out to provide better customer service response and more accurate flight and ticket information. Utilizing InfluxDB's TICK Stack, Web Shop Fly has fulfilled its vision of becoming a modern, customer-oriented, prosperous and evolving company.
The Problem
Web Shop Fly wanted to become the top seller of online flight tickets but faced steep challenges. They existed in a crowded market with a lot of global competition — consumers have so many options when it comes to ways to access flight pricing, etc. Next, available frameworks don't allow for differentiation — everybody gets everything from the same kind of engine. Additionally, they found that the environment was prone to price errors (i.e. search price can differ from flight price due to constantly changing air ticket prices). Further, it was discovered that due to slow search response and price inaccuracy, customers easily disengaged.
The Solution
Determined to overcome industry and market challenges, Web Shop Fly identified an opportunity to gain customers by improving its flight search and purchase experience — which could only be gained via real-time monitoring. Their strategy encompassed using direct APIs, Java and JavaScript instrumentation, InfluxDB and real-time alerts.
For real-time time series data ingestion and processing, Web Shop Fly chose InfluxDB because it is purpose-built to handle the massive amount of data, perform the needed operations, and present the data in the needed format as well as having real-time capability for alerting. The InfluxDB time series platform helped Web Shop Fly create a real-time monitoring system very quickly and easily. Web Shop Fly uses InfluxDB time series platform for monitoring infrastructure metrics, application metrics and business-level metrics.
"Why did we select InfluxData? The first reason was very fast adoption. We were able to quickly create the events, push them into InfluxDB, and show the analytical views from InfluxDB to various stakeholders."

Mirek Malecha, Director of Product Management