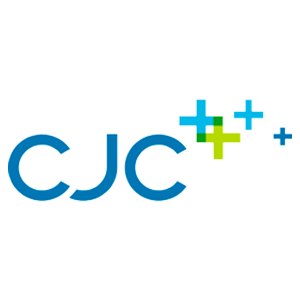 Founded in 1999, CJC specializes in managed services, consultancy and products for global capital markets firms. CJC solutions leverage cloud technology to optimize real-time data distribution systems, as well as enhance compliance processes and overall commercial control. CJC's mosaicOA is a big data visualization service that enables capital markets firms to visualize and analyze any significant data set, and thereby benefit from managing both the risk and opportunity that this data can provide. With offices in London, New York, Hong Kong and Singapore — and with global teams experienced in a variety of mission-critical data and trading applications, infrastructures, processes and compliance requirements — CJC can quickly and cost-effectively help clients optimize their market data operations.
Customer Success Story: CJC
CJC created mosaicOA for real-time capital market data visualization and analytics, using InfluxDB to store metrics from hundreds of specialist servers, networking and middleware systems, with some firms doing over 1 million writes per minute. mosaicOA was launched with its initial use case focusing on ITOA, where the service processes real-time infrastructure data, such as CPU and memory data, and performance metrics from industry-specific components such as Solace, TREP, BPIPE and Corvil, in order to deliver a clear view of the health and performance of real-time market data systems. 
Discussing CJC's use case of InfluxData, Steve Moreton of CJC spoke about mosaicQA at InfluxDays London 2018. Click the button below to view his presentation "Building Impactful Visualisations".
Read Case Study  Watch Webinar   Watch InfluxDays Talk
The Challenge
CJC wanted to support real-time data infrastructures inside the capital markets across data centers globally. Monitoring these complex IT infrastructures is a major challenge since existing solutions can be expensive and often not fit for purpose. With so many moving parts, market data and transaction messaging systems are prone to system overloads, bottlenecks and other potential pitfalls that can disrupt data flows and bring trading to a halt.
The Result
To support the visualization capabilities in demand by their clients, CJC quickly realized that they needed a time series database. They chose InfluxDB because they had to keep cost down and it is an open source database purpose-built for time series data. Using InfluxDB, they set out to build mosaicOA from scratch. mosaicOA  infrastructure, capabilities, and features meet the demand of CJC's IT capital market clients. As different volumes of data preserved can generate radically different trend line perspectives, InfluxDB retention policies are key to how mosaicOA works.
"The beautiful thing about the data retention policies is that you get the data as granular as you like"

Steve Moreton, Senior Technical Director, CJC
Using InfluxDB, mosaicOA registered a major win for the CJC private cloud platform and enabled CJC to go head-to-head on price with major public cloud vendors, deliver a service from a secure private location, and provide specialist add-on services outside of server orchestration.