The industrial IoT solution provides real-time insight and analytics into manufacturing processes — collecting, storing and visualizing data from sensors, devices, and industrial equipment.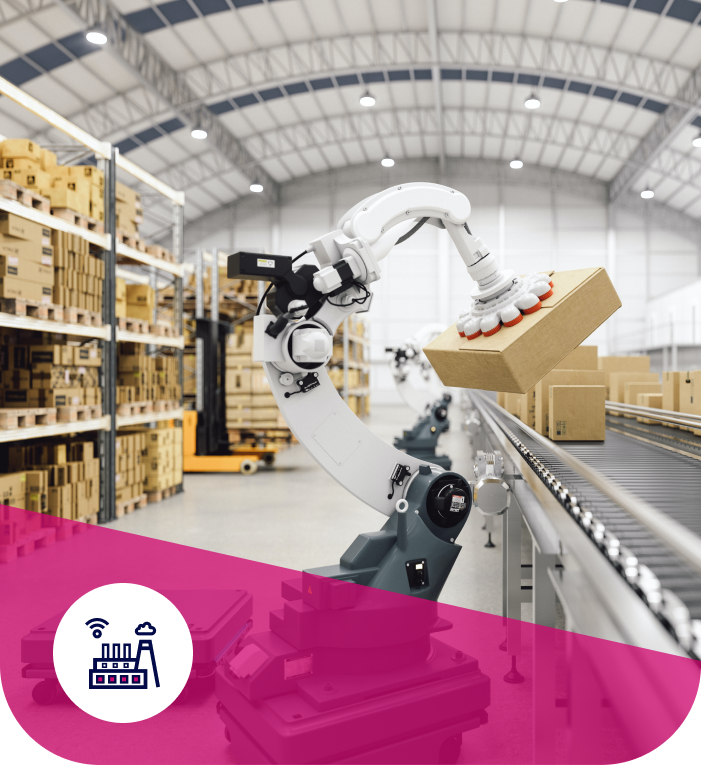 Why a purpose-built time series database?
Sensor data is all time-stamped to help you understand how your processes and equipment are doing over time to help further innovation and improvement.
Why InfluxDB for industrial IoT?
The industrial world has a history of modernizing processes in order to keep production running efficiently and safely while minimizing downtime. Yet many are locked in established data historian solutions that are costly and lack the methods needed to provide innovation and interoperability.
In contrast, InfluxDB — the open source time series database — inherently provides diverse design perspectives not available from a single software vendor. It provides the freedom to integrate with other solutions and allows you to adapt the code to fit your ever-changing system requirements.
Scalability
Collecting event data from your equipment is just the beginning. InfluxDB is a high-performance data store written specifically for time series data. It allows for high throughput ingest, compression, and real-time querying.
Open
Using open source tools provides the operator with the freedom to quickly innovate and never be locked in to a single solution that could easily and quickly become obsolete.
Built for developers
InfluxDB provides write and query capabilities with a command-line interface, a built-in HTTP API, a set of client libraries (e.g., Go, Python, and JavaScript) and Telegraf plugins for common data formats such as OPC-UA, ModBus, MQTT, and more.
The functional architecture of the InfluxData IIoT monitoring platform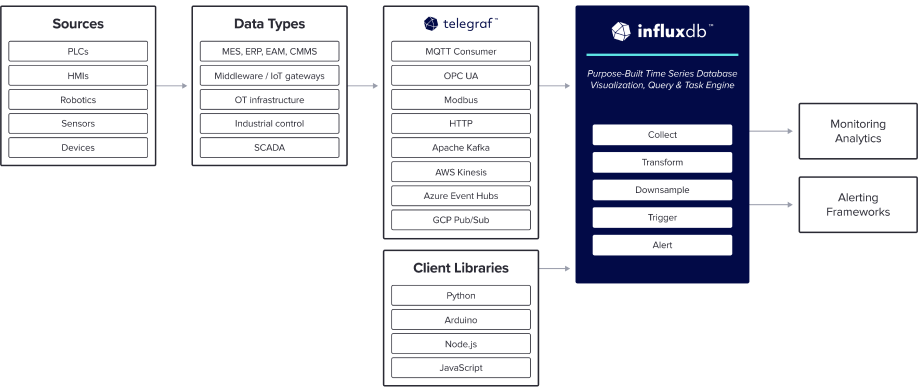 "We needed a database with historical capabilities — InfluxDB was a perfect choice for that as it is a high-performance database that is optimized for storing time series data."
Dr. Göran Appelquist, CTO, Crosser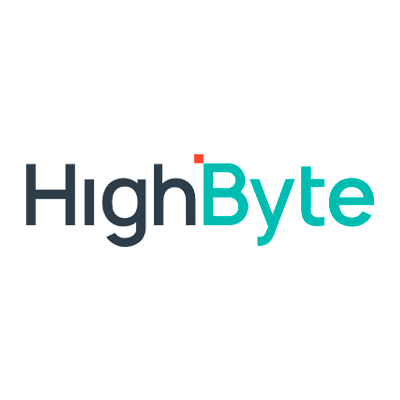 HighByte develops industrial software used by manufacturers to address the data context and integration challenges created by Industry 4.0. Their Intelligence Hub collects, merges and models data from industrial assets, products, processes and systems at the Edge using open standards and native connections. Discover how HighByte uses InfluxDB for industrial data collection and entity-mapping.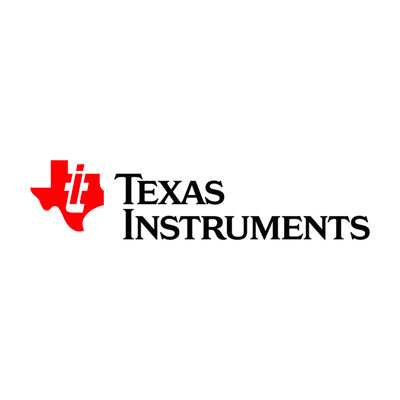 Texas Instruments (TI) was founded in 1951 and makes electronics more attainable by creating semiconductors. As with any organization, TI's machines, tools, and processes can impact output levels. They use a time series database to monitor and improve production and quality assurance. Texas Instruments uses InfluxDB to discover inefficiencies across their operations and to improve product standards.
There are technical and business reasons to have a time series data presence both at the edge and in the cloud – InfluxDB has always played a key role in both contexts. Today, we're announcing Edge Data Replication, a new feature that combines these two deployment strategies. With this announcement, ...
Herrenknecht AG is a technology leader in mechanized tunneling systems. Engineers at Herrenknecht set out to build an industrial internet of things (IIoT) platform that provided insight into live and historic data for all their tunnel boring machines (TBMs). These machines have thousands of sensors generating high velocity data, sometimes ...
Related resources for developers