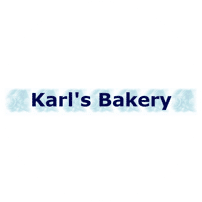 Karl's Bakery was founded by Karl McWhirter in February 2005. Karl started delivering the now famous bakery products to doorsteps in Granborough, England from March 2005. The deliveries soon expanded to cover North Marston, Mursley and other surrounding villages. By April 2006 the distinctive white Karl's Bakery van was also a regular sight in Bicester, Swanbourne and Whitchurch.
Customer Success Story: Karl's Bakery
When Karl's Bakery, founded in 2005, which delivers all over England, needed to view its sales to be able to optimize its business, the company turned to InfluxData. An InfluxDB database plugged into Grafana with just a handful of dashboards allows Karl's Bakery to view sales sorted by time and provides a quick view of what has been sold during the day and any change in sales trends over time.