InfluxDB Cloud Pricing FAQ
Understanding the InfluxDB Cloud usage, billing and pricing.
Currently, InfluxDB Cloud is available on the following providers and regions:
Amazon Web Services (AWS): US West (Oregon), Europe (Frankfurt), US East (Virginia), Asia Pacific (Sydney)
Azure: East US (Virginia), West Europe (Amsterdam)
Google Cloud Platform (GCP): US Central (Iowa) and Europe West (Belgium)
We will be launching in other regions soon. If you require other cloud providers or regions, please fill out this form.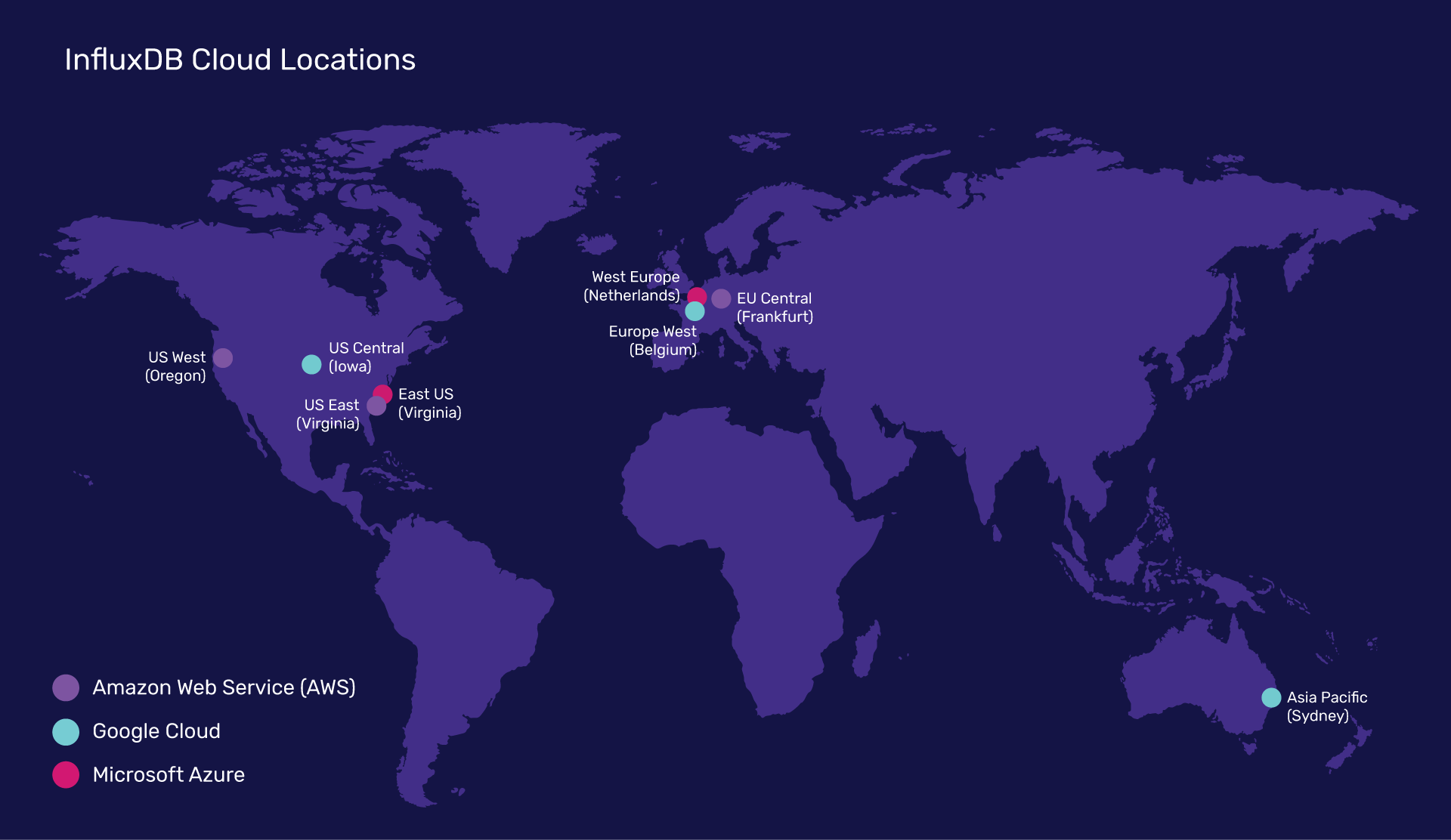 This InfluxDB Cloud Free Plan allows you to try out all the features and capabilities of InfluxDB Cloud service up to the certain specific service quota limits the Free Plan allows. Free Plan accounts have the following service quotas (rate limits):
Writes: 5MB every 5 minutes
Tasks & Queries: 300MB every 5 minutes
Storage: 30 days of retention
Cardinality: Up to 10,000 series
Alerting: 2 alert checks and 2 notification rules
Also, you can create up to:

5 dashboards
5 tasks
2 databases to store your time series data
You can upgrade to the Usage-Based Plan at any time with InfluxDB Cloud by going to the Billing page.