Thanks for checking us out at the event. We are here to help developers build their own monitoring application with a purpose-built time series database with less effort, less code, and less configuration.
Get a chance to win 1 out of a 100 pairs of sweet InfluxDB socks.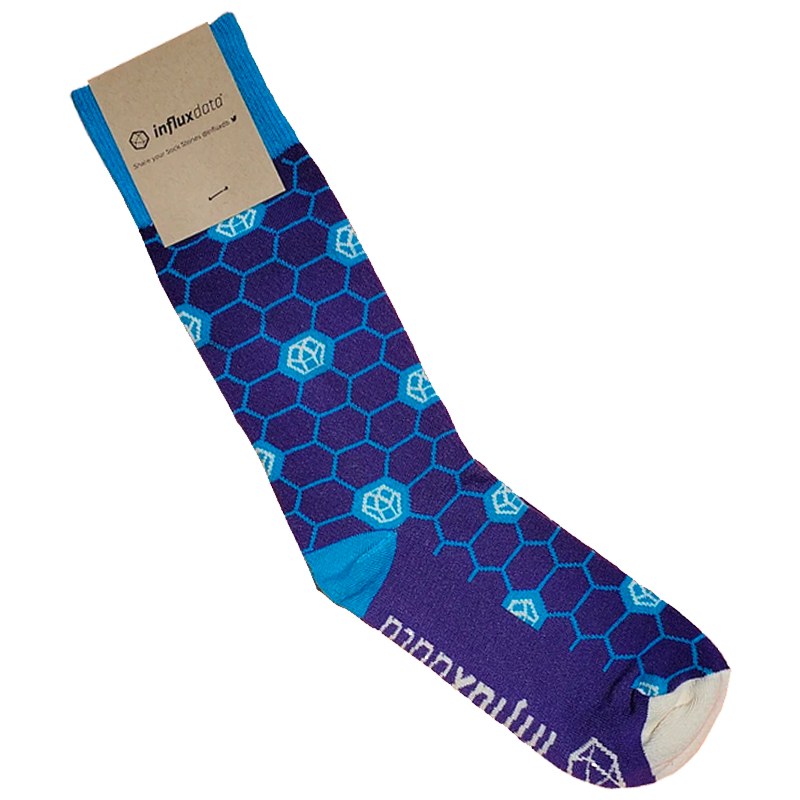 InfluxDB is a time series platform
InfluxDB provides an easy, performant way to monitor the services that make up a Kubernetes cluster, featuring:
Full-stack observability to Kubernetes, including containers, OS, and application infrastructure components.
Telegraf plugins for Kubernetes, Docker, and more.
Telegraf Kubernetes Operator for daemonset and sidecar deployments, to simplify monitoring in k8s.
Engineered for growth, with enterprise-grade security allowing developers to build anywhere: edge, cloud, on-prem. Developers can work how they want with a set of client and server libraries in everything from React, JavaScript, Go, Python and more.
Perform analytics to get faster detection, and resolution, or set up alerts or anomaly detection with a simple click. Get a head-start with inspiring templates for every use case. Easy to create and share — find what's right for you.
Start from the UI or look under the hood to access raw code and the API. Collaborate with teammates to build and run applications with time series.
The Influx Community is diverse and highly motivated, making contributions in code, documentation, and advocacy for the InfluxDB and Telegraf projects.
Streamline your workflow with powerful integrations