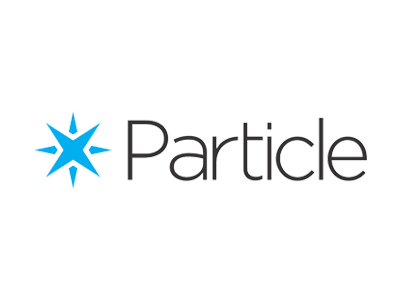 Particle is the fastest and easiest way to get your Internet of Things product up and running. Their cloud platform, global IoT SIM cards, and connectivity hardware are perfect for everything from your first prototype to your millionth unit shipped.
An end-to-end IoT solution with Particle & InfluxData
If you are building an Enterprise IoT application, you need to make sure that it is easily managed, scalable, and performant. InfluxData and Particle bring you a powerful end-to-end IoT ecosystem where you'll benefit from faster time-to-market, lower startup costs, easy scalability & maintained performance for your IoT application. With a combined community of over 280,000, these two popular tools will help you gather metrics from your IoT devices and sensors to help you successfully manage your devices.
In this webinar, David Simmons from InfluxData and Jeff Eiden from Particle offer you an overview of this solution with detailed step-by-step instructions on how to get started!
Watch the Recording     Read Case Study     Read Blog
Documentation: How to Set Up InfluxData with Particle
A great step-by-step guide on how to set up your InfluxData services with Particle
Blog: How to Write a Telegraf Plugin for Beginners
A great step-by-step guide on how to build a Telegraf plugin that can interact directly with the Particle Cloud's Webhooks architecture.
InfluxDays Talk: How to Deliver a Critical and Actionable Customer-Facing Metrics Product with InfluxDB
Particle's customer base needed visibility into their devices with actionable data to reference in real time. Watch the InfluxDays SF 2019 talk presented by Cullen Murphy, Site Reliability Engineer at Particle, to learn how the team built a metrics system on Telegraf, Kubernetes, and Prometheus to deploy a customer-facing product that provides critical and relevant data to their IoT product creators.