To learn more about our time series meetups in individual cities, contact the meetup's organizer:
Community Manager - Thom Crowe

Thom lives in Tulsa, Oklahoma with his wife and daughter. When not helping to connect and build the Influx community, he enjoys writing, podcasting, cooking, and spreading his somewhat unhealthy Christmas obsession with everyone.

Austin Time Series Meetup - Anais Dotis-Georgiou

Anais Dotis-Georgiou is a Developer Advocate for InfluxData with a passion for making data beautiful with the use of Data Analytics, AI, and Machine Learning. She takes the data that she collects, does a mix of research, exploration, and engineering to translate the data into something of function, value, and beauty. When she is not behind a screen, you can find her outside drawing, stretching, boarding, or chasing after a soccer ball.

Boston Time Series Meetup - Jim Hagan

Jim has worked at Wayfair for the past few years and has focused on building up its time series metrics platform. Prior to that he spent time at several Boston based startups. Jim worked at TomTom in location-based technology for over ten years. He has 7 patents in vehicle navigation and location-based technologies.

Chicago Time Series Meetup - Sebastian Borza

Sebastian Borza is an InfluxAce and software developer dedicated to metrics-driven engineering where proper data collection, storage and visualization help drive the narrative. Working as a linux systems administrator for many years Sebastian was an early adopter of the InfluxData stack and believes strongly that the key to any solid systems deployment + support is the ability to measure that system from all angles. An active member of the opensource community, he believes strongly in moving the dial from reactive to proactive alerting by using the data to help tell the story.

Los Angeles Time Series Meetup - Sonia Gupta

Sonia Gupta is currently a software developer in Los Angeles. Prior to becoming a developer, Sonia was a lawyer in Louisiana. She served as a Public Defender in New Orleans after Hurricane Katrina, then as a Prosecutor, and finally as an Assistant Attorney General doing torts and Civil Rights litigation.

Sonia is an outspoken advocate of diversity and inclusion in tech and in life. She is passionate about fostering empathetic and effective communication on engineering teams, and believes that even if tech can't always change the world, technologists absolutely can.

MSP Time Series Meetup - Matt Iverson

Matt Iverson is an Influx Ace and a Site Reliability Engineer at Optum. While at work, Matt spends his time creating and implementing ideas and solutions to increase reliability within the organization. In his free time, he is typically developing his OSS project called LegionIO, working on his homelab, or spending time with his wife, son and pup.

NYC Time Series Meetup - Noah Crowley

Noah is a Developer Evangelist at InfluxData, focused on DevOps with a dash of IoT. He has worked as a systems administrator, audio engineer, production coordinator for an animation studio, and as a software developer building DevOps tools. Noah holds a master's degree from the Interactive Telecommunications Program at NYU, where he focused on augmented reality, physical computing, and interaction design.

Raleigh Time Series Meetup - David Simmons

David Simmons is the IoT Developer Evangelist at InfluxData, helping developers around the globe manage the streams of data that their devices produce. He is passionate about IoT and helped to develop the very first IoT Developer Platform before "IoT" was even 'a thing.' David has held numerous technical evangelist roles at companies such as DragonFly IOT, Riverbed Technologies, and Sun. He studied Computer Science at the University of New Mexico and has a BA in Technical Writing from Columbia University.

San Francisco Time Series Meetup - Katy Farmer

Katy lives in Oakland, CA with her husband and two dogs (at least one of whom talks to her about fun, technical stuff). She loves to experiment with code, break stuff, and try to fix it. She learned to code at Turing School of Software and Design in Denver, CO, and it gave her the perfect chance to break stuff before she knew how to fix it. Ask her about Ruby, OOP, Go, natural language processing, Russian Literature, Star Wars, Dragon Age, chord progressions. For extra credit bring some Sour Patch Kids!

Barcelona Time Series Meetup - Albert Zaragoza

Albert is in charge of further developing Worldsensing solution and device businesses. With the software teams, he focuses on continuously extending the core technology the company uses to create custom-built solutions for the Smart Construction and Smart City industries. Applications powered by OneMind, the intelligent IoT solution builder, enable critical infrastructure operators, construction project managers and city operators to act based on a common, single source of truth and make decisions based on real-time data insights.

Belgium Time Series Meetup - Frederik Van Leeckwyck

Frederik Van Leeckwyck, is the Co-Founder & BD manager at Factry. Factry Historian is a solution that provides real-time & historical insights to everyone in a factory environment – from the plant manager to the operator all using open source technologies. His many years of experience in the Industrial IoT industry has made him realize that the industry needed a fresh approach to collect and visualize data from any industrial process. Going from digital by day to analog at night, Frederik enjoys building his house and growing blueberries on his farm.

London Time Series Meetup - Paul Desmond

Paul is a Senior Analytics Professional with an interest in how sensors can be used to assist with global environmental challenges. His interest in the Influx TICK Stack is its potential as a complete IoT solution.

Paris Time Series Meetup - Nicolas Steinmetz

Working for 15+ years in IT, Nicolas founded CerenIT 3 years ago to focus on architecture, automation and reliability to make platforms work as expected. Nicolas is a fan of DevOps/SRE culture and practices. Thus, he is convinced that IT must be aligned with business. Being curious and pragmatic, he likes discovering new topics and facing new challenges but think also that technology without usage is useless. Nicolas has been using time series techologLiving in France, he also enjoy sailing on the west coast on my spare time.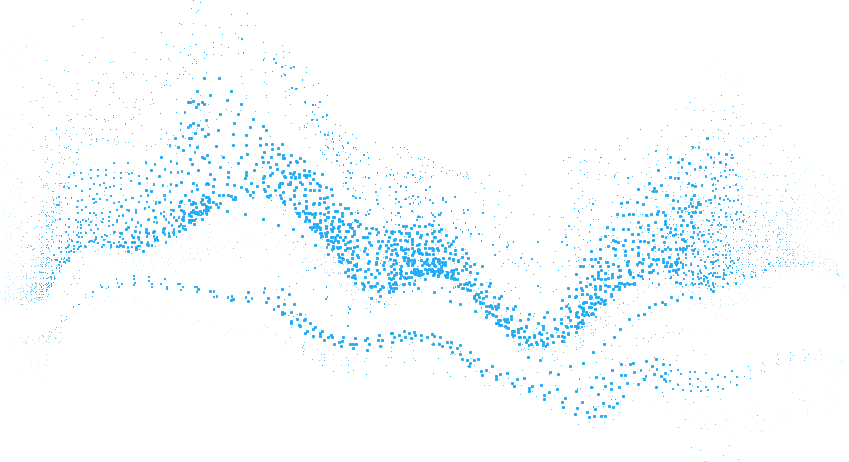 Got time series questions, projects to present, insights to share?
Join us. It's about time.