We are building the future of data. Join us.
InfluxData seeks partners to pursue our vision to make information more accessible through our time series data platform. We hire people who want a job that fuels their personal and professional growth.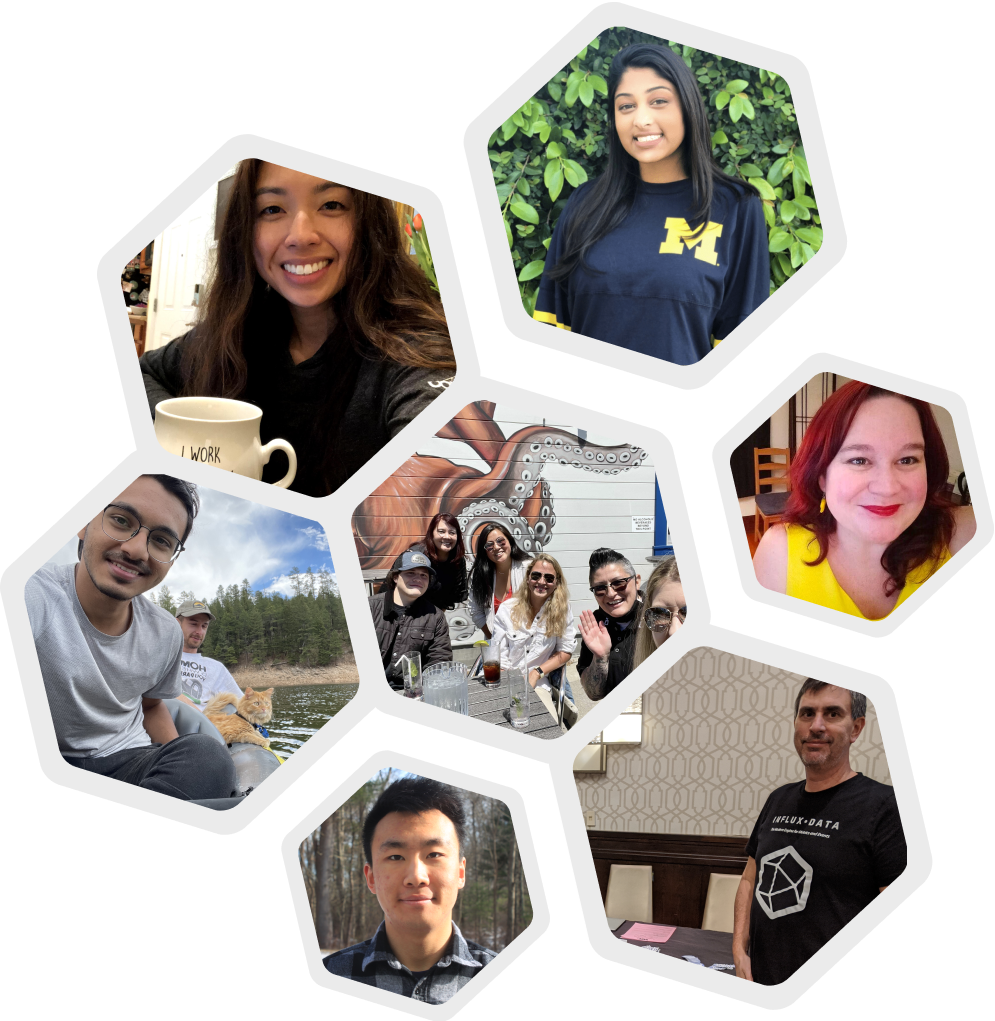 Core values
Our employees are the heart of the company and only by having a core set of beliefs and values will we be successful. We hire and live by these core values:
We value each other

We recognize we come from a variety of backgrounds and have a variety of beliefs and values. We embrace each other as people, respect our differences, and are committed to working together to achieve our shared objectives.

We get stuff done

We are direct, truthful, action-oriented, goal-driven, and we take ownership. We work together to deliver a great experience for our customers, our community, and our partners.

We believe humility drives learning

We approach each other, our work, our customers, and our community with respect, candor, and humility. We are not greedy. We remain open to new ideas and are committed to continuous learning and improvement.

We embrace failure

We try things, break things, take risks, and believe failure is key to innovation. We bounce back from failure and learn quickly.

We are committed to open source

We believe in open source and are committed to participating in and contributing to the open source community in meaningful ways.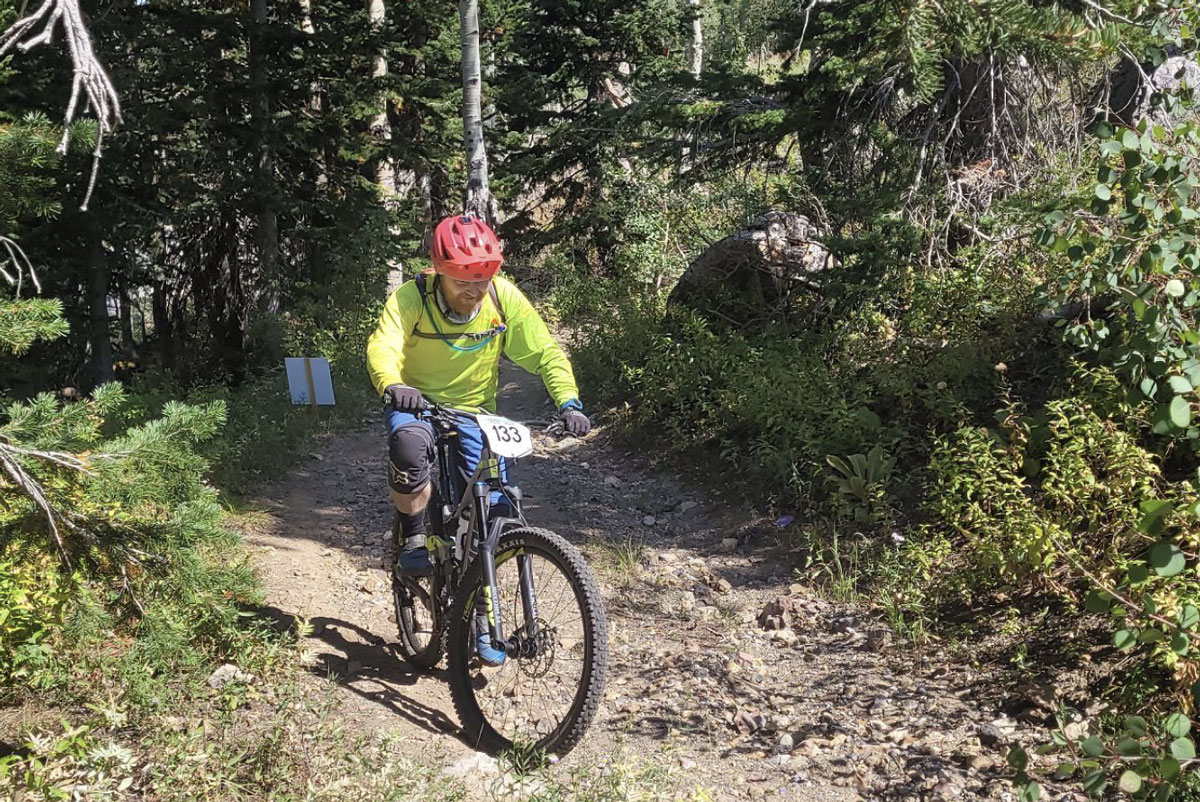 Engineering Manager Nathaniel Cook tears it up in a 77-mile race. Park City, Utah
Remote-first environment
Allowance for home office setup or co-working space
Mac or PC laptop, quality headphones & other equipment suited to your liking
Company-wide stand-ups daily. Stay connected with your colleagues from around the world!
Fun, remote-friendly events throughout the year such as trivia, paint alongs, yoga, morning walks, and many more.
Diversity & Inclusion Counsel with educational events
Annual educational budget
Friendly & collaborative working relationships within and across teams and departments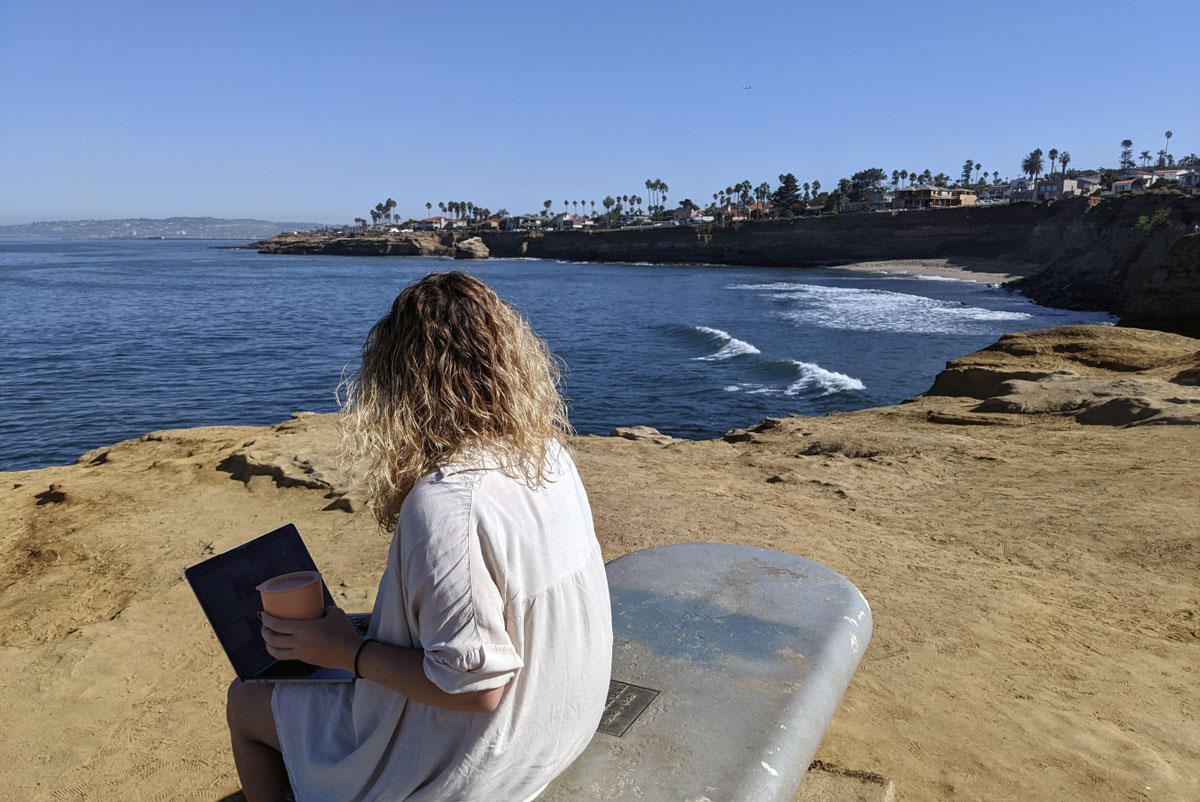 Recruiting Coordinator Christine Hynson catches up on emails and sunshine while working remotely. San Diego, California
Medical/Dental/Vision - we cover the premiums for you AND any dependents
Generous company contributions to your FSA or HSA
Mental health care programs such as TalkSpace and Headspace plus many other wellness perks
1:1 mentoring and professional coaching through Bravely
Short-Term/Long-Term Disability & Life Insurance
401k
Employee Assistance Program
Flexible Time Off policy – and we actually encourage you to use it!
Work / Life balance that is truly a part of our culture
Some of these roles that are posted in different locations denote that they're open in general to remote candidates within the areas that we support. From a remote perspective, we currently support Canada, the UK, Germany, Italy and the US.
Interested in joining us but not quite ready to apply or not currently seeing the perfect role? Join our mailing list so we can stay in touch — we'll update you on the latest from InfluxData and keep you in the know on roles that may be a better fit for you.