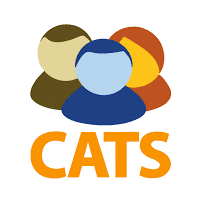 CATS is an applicant tracking system (ATS) used by thousands of companies all over the world. It manages the entire hiring process, from posting jobs and screening candidates to reporting on hiring campaigns. They host career portals to manage incoming applications and provide powerful searching, reporting, and workflow tools for internal hiring, recruiters, and staffing agencies. CATS has come to be the ATS of choice for more than 1,800 companies in over 70 different countries.
Customer Success Story: CATS
CATS used InfluxData's InfluxDB and Telegraf to create a custom application monitoring solution to monitor their ATS. They replaced their Graphite solution with InfluxDB with no hassle, and have been super happy ever since. Ease of deployment, awesome query language, simple API, and Telegraf for data collection have made it incredibly easy for them to monitor instance metrics — and the nice web interface is a huge bonus. InfluxDB simplified their metrics stack while making it more powerful, more maintainable and a lot more fun to use.