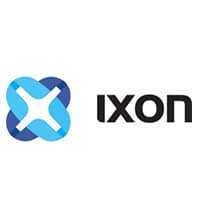 IXON was founded in 2014 to address an increasing demand from machine builders to be able to connect machines to the cloud. Founder and current CEO Willem Hofmans previously customized software and electronics – mainly for machine builders – under the company name Wivion. After working on over 100 projects spanning more than a decade, he and his colleagues realized that connecting machines to the cloud was incredibly complex. He founded IXON to make cloud connection easier and more accessible for machine builders and users. The main purpose of machine building is to provide highly efficient machines and equipment that work as production tools for all branches of the worldwide economy. Their mission is to support machine builders in their work by offering the most secure and user-friendly IIoT and remote access solutions.
Customer Success Story: IXON
IXON offers an all-in-one IIoT solution for machine builders. Their IXrouter is seamlessly integrated with the IXplatform and allows for delivering a remote sensor monitoring service, including machine metric tracking, alert creation and high-end data reports.
"InfluxDB offers a fully hosted complete package including data analysis, automatic downsampling, and automatic data cleanup. Furthermore, InfluxDB is the highest performant time series database we have yet encountered."

Ramona Eikelenboom, Software Engineer, IXON