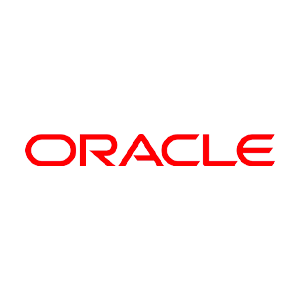 Oracle Corporation supplies software for enterprise information management. The Company offers databases and relational servers, application development and decision support tools, and enterprise business applications. Oracle's software runs on network computers, personal digital assistants, set-top devices, PCs, workstations, minicomputers,
Customer Success Story: Oracle
The Datalogix team of Oracle Data Cloud was tasked with providing managed infrastructure services to the Development team. They needed to give the Development team a dynamic self-service delivery and development platform with integrated monitoring and alerting so that they could gauge performance and control cost. They chose InfluxDB platform because it served their metrics collection and storage needs and supported shifting their Dev team to containers. In addition, they built in monitoring to every container that their dev team spin up — making monitoring available from the get go.
Read Case Study    Watch InfluxDays Talk
The Problem
The Dev teams that the Oracle Datalogix team was helping either didn't have the ability to containerize their workloads or had been using containerization but taking on the burden of managing their own infrastructure. So the Datalogix team tried to provide those turnkey components for the business. Furthermore, they wanted to manage costs as well as help their developers monitor not just the performance of their clusters, but everything else the developer built within the cluster. They needed a scalable, platform that would perform data collection at all levels of the stack to provide the flexibility and visibility that they and their Dev teams needed.
The Solution
Oracle Data Cloud chose InfluxDB to monitor their infrastructure; namely, the Mesos stacks that they give to Dev teams to do their workloads. Mesos stack monitoring using InfluxData enabled them to monitor cluster utilization and thereby control cost. In addition to InfluxDB for time series data storage, they also use Telegraf for metrics collection and Kapacitor for alerting. Oracle Datalogix selected InfluxData's platform to build their system of insight for metrics and events because it met their time series data storage, monitoring and alerting needs.
"InfluxData has been a great metrics tool and ecosystem for us at Oracle Datalogix and it really helps us to keep fostering and providing end-to-end infrastructure services for the organization."


Tehmasp Chaudhri, cloud architect, Oracle Data Cloud