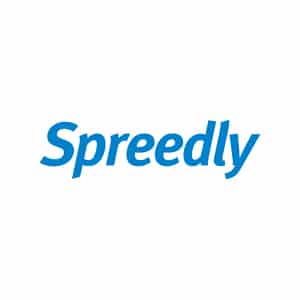 Spreedly is a cloud-based credit card vault that allows companies to work with one or multiple payment gateways over time or simultaneously. It does this by simultaneously providing a card tokenization/vault service as well as a gateway and receiver integration service. Customers see a dramatically reduced PCI compliance scope and can work with the world's payment gateways and add on newer payment types like Dwolla and GoCardless.
Customer Success Story: Spreedly
Spreedly is a service that minimizes the complexity, cost, and risk of PCI compliance and payment integrations. It does so by providing a universal credit card vault and integrations into hundreds of gateways and third-party payment processors. Their customers transact against a variety of payment gateways, and they charge by the number of gateways provisioned and the number of credit cards stored. For any point in time, they want to know how many of both each customer has for their account.
Spreedly needs to have business level set of metrics available in real time across their entire customer base. So they decided to use InfluxData's InfluxDB to track service usage and provide customers with views into their account billing and quota levels. Continuous Queries allow them to store metrics in a single, high-level series, yet still gain the efficiency of querying against more granular series. It's the best of both worlds!