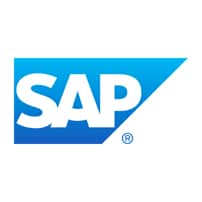 SAP is a German-based European multinational software corporation that makes enterprise software to manage business operations and customer relations. SAP is headquartered in Walldorf, Baden-Württemberg, Germany with regional offices in 180 countries.
Customer Success Story: SAP
SAP
SAP used InfluxDB to monitor their Cloud Foundry multi cloud application platform. They chose InfluxDB for its ability to tag metric and event data and enjoy using both Grafana and InfluxDB, claiming that the two make a deadly combination!
SAP Ariba
"We researched the best time series platforms and chose InfluxData because it is highly performant, provided high availability, and was more cost effective than the SaaS solutions we were considering," said Christina Abraham, VP, Global Cloud Infrastructure & Operations at SAP Ariba. "InfluxData was easy to implement and is now the primary data store to collect metrics and events for SAP Ariba operations. InfluxData provides the basis for all the visualizations and alerting that is critical to our business."