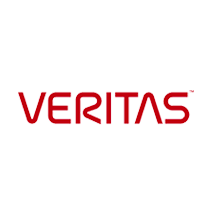 Veritas Technologies, a leader in multi-cloud data management with a 360-degree approach to data management, has more than 10,000 NetBackup appliances deployed in the wild. These appliances are a leading backup and recovery software for enterprises, commonly used for backing up data centers. Veritas' NetBackup appliances actively use Auto Support and daily report, internally, several types of telemetry data.
Customer Success Story: Veritas Technologies
Veritas implements forecasts for several use cases. The most important use case is storage forecasting, which runs in Veritas Predictive Insights (Veritas' AI/ML SaaS platform) to track storage consumption of NetBackup appliances and reduce downtime for its customers. If the appliance runs out of storage, then the backup fails. A backup fail means that at that point, if any type of event happens in the infrastructure of a company, there is a risk of data loss.
Read Case Study   Watch InfluxDays Talk
The Problem
Veritas needed to automate storage forecasting in its SaaS platform, Veritas Predictive Insights. This platform uses artificial intelligence (AI) and machine learning (ML) to deliver predictive support services for Veritas appliance customers. Previously, Veritas measured problems through their auto-support capabilities. They had years of Veritas AutoSupport information and hundreds of millions of telemetry data points from more than 10,000 Veritas appliances. But they didn't have any analytics for forecasting to enable preventing problems from happening. Visibility was a rear-view mirror.
The availability of a vast amount of time series data (collected for use internally from Veritas' Auto Support capabilities) enabled forecasting for a multitude of use cases from application performance optimization to workload anomaly detection. Yet the challenge was to automate a historically manual process handcrafted for the analysis of a single data series of just tens of data points to large-scale processing of thousands of time series and millions of data points. Veritas needed to run the storage forecast in an automated way, but faced a lot of issues since they have more than 10,000 appliances. For each appliance, they are forecasting for each type of storage partition.
The Solution
Veritas chose InfluxDB to implement a solution to tackle the issues of time series forecasting at scale, including continuous accuracy evaluation and algorithm hyperparameters optimization. Veritas uses InfluxDB for their storage forecasting implementation of data in Veritas Predictive Insights which is capable of training, evaluating and forecasting over 70,000 time series daily.
Recognizing the potential and versatility of InfluxDB as an open source purpose-built time series database, Veritas used it in all their storage use cases. They put to work its attributes (high write throughput, high query throughput, low disk storage requirements) to enable forecasting at scale. Veritas utilizes storage usage forecasts for: resource planning, detection of workload anomalies, identifying possible data unavailability or SLA violations and capitalizing on sales opportunities.
By introducing AI-based operational capabilities inside Veritas appliances, Veritas is giving its customers better resiliency and reduced downtime risk; providing a more holistic view of their environment; and eliminating 'alert fatigue' through prescriptive maintenance.
"We saw that InfluxDB is a very powerful tool to enable forecasting at scale."

Marcello Tomasini, senior data scientist, Veritas Technologies