Start Your IoT Projects with InfluxDB Cloud
Focus on building IoT software with an easy-to-use, scalable, serverless time series platform available on AWS, Azure, and Google Cloud because sensor data is time series data.
Easy to start, easy to scale
Time to awesome means you are up and running in minutes
InfluxDB Cloud time series platform helps you build your software with the full power of InfluxDB without the need to provision infrastructure and manage clusters. It provides a serverless experience enabling you to start collecting metrics in minutes by using the popular Telegraf plugin or one of the pre-configured InfluxDB templates.
Build it your way

Available for any site, environment, or cloud provider
The versatility of the platform brings an ease and familiarity to developers to build time series applications where they need it and with the tools that are familiar to them. Easily write and query InfluxDB Cloud using one of the 10 native client libraries or the InfluxDB CLI.

Purpose-built

Supports millions of metrics per second
InfluxDB Cloud can handle the massive volumes and countless sources of time-stamped data produced by sensors, applications, and infrastructure. You only pay for what you use, and the elastic scalability means you can scale up and down with ease.

Vibrant ecosystem of tools for builders

Supported by some of the most popular dev tools
Native support for protocols most used in your IoT application like MQTT, RabbitMQ, OPC-UA, and Modbus.
Optimized for IoT sensor data
Handle sensor data with ease

Since the purpose of any sensor is to measure change over time, sensor data is time series data. InfluxDB Cloud, which is purpose-built for time series data, is a cutting-edge IoT data platform designed to handle real-time ingestion and real-time streaming analytics.

Actualize the business value of IoT data

InfluxDB Cloud is resilient, scalable and extensible enough to handle real-time streaming sensor data workloads. It is helping businesses across the world become data-driven by enabling them to harness insights gained from IoT and sensor monitoring.

Visualize and analyze IoT sensor data

Any IoT project requires visualizing sensor data to track and optimize the performance of batteries, devices, turbines, and other IoT equipment and systems. The InfluxDB Cloud UI provides powerful data visualization and analysis capabilities, in addition to a growing number of IoT-specific templates that make it easy to share your monitoring expertise.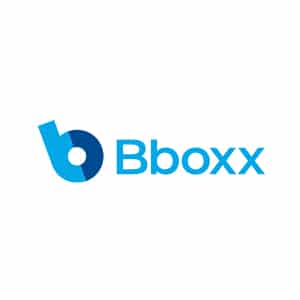 BBOXX
BBOXX uses InfluxData as its IoT Data Platform, to continuously monitor their geographically dispersed 85,000 solar units. They use this data to provide predictive maintenance and are becoming a data-driven organization.

tado°
tado uses InfluxDB Cloud to provide analytics from its hundreds of thousands of sensors units across the globe. They use this data to power their smartphone apps helping customers understand energy usage and generate energy savings.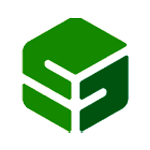 Spiio
Spiio chose InfluxData to be its IoT data platform. Spiio uses sensors to understand plant performance for optimal green wall growth and maintenance from data. InfluxData provided the scalability and ease of use needed for fast deployment.