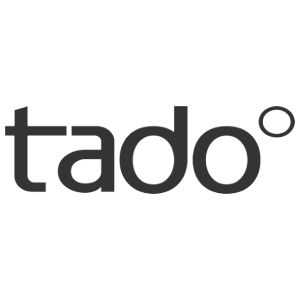 tado° GmbH was founded in 2011 in Munich, Germany as a company focused on home climate control. Driven by its mission of smart energy management without sacrificing comfort, tado° believes it is possible to live comfortably and still act responsibly. Since 2012, tado° has been connecting heating systems with the internet and making their control even smarter. In June 2015, tado° augmented its service with a Smart AC Control that enables consumers to intelligently control air conditioners. Their app adjusts to the residents' behavior in real time and also takes current weather forecasts and building characteristics into account. tado° GmbH is a Munich based tech startup bringing the Internet of Things into the Cleantech Market.
Customer Success Story: tado°
tado° uses InfluxDB Cloud to gather analytics data collected from its hundreds of thousands of units across the globe. tado° uses this data to power its smartphone apps which helps its customers understand their energy usage and determine their ideal setting. This IoT monitoring use case shows how using the right tool to power tado°'s IoT platform gives the company the proper insights to generate energy savings for its customers.
The Challenge
To help get their service to market quickly, the tado° team built their first metrics database using MySQL. As their business grew, they realized that they needed a solution that was performant and could scale with them, so they chose InfluxDB to power their IoT platform. And even though they switched to InfluxDB for their time series database, they continued to use the old MySQL solutions to drive the user reports (graphs) in their app. These graphs were slow and had limited capabilities.
The Result
tado° decided to switch from using their legacy MySQL solution to InfluxDB to power the user reports. In addition, they were able to add new capabilities to the reports to make driving energy efficiency even easier for their customers.
"Customers realize that the new user report generated with InfluxDB is cool and very fast, so they will use it more. With this increase in use, we expect higher data loads that we know InfluxDB can handle."

Florian Rampp, member of the technical team
Learn more: