Time Series Meetup
We're a diverse bunch who meet in multiple cities but we have one thing in common: we want developer life to be happy and that means building better tools and understanding new concepts.
What are time series meetups?
---
Time series meetups are events for everyone who is passionate or curious about time series data and how it can be used. The meetups are held in cities around the world and discuss the many interesting ways time series data is being used. Don't worry if you're new — come chat and listen and learn.
Interested in attending?
Time series data is gaining momentum and we're set on exploring and pushing its boundaries by learning from each other's experiences. We're like NASA for time series but nobody has to sit on top of jet fuel.
Check out our virtual time series meetups here.
Don't see your community listed? Email us at [email protected] for details about hosting a time series meetup.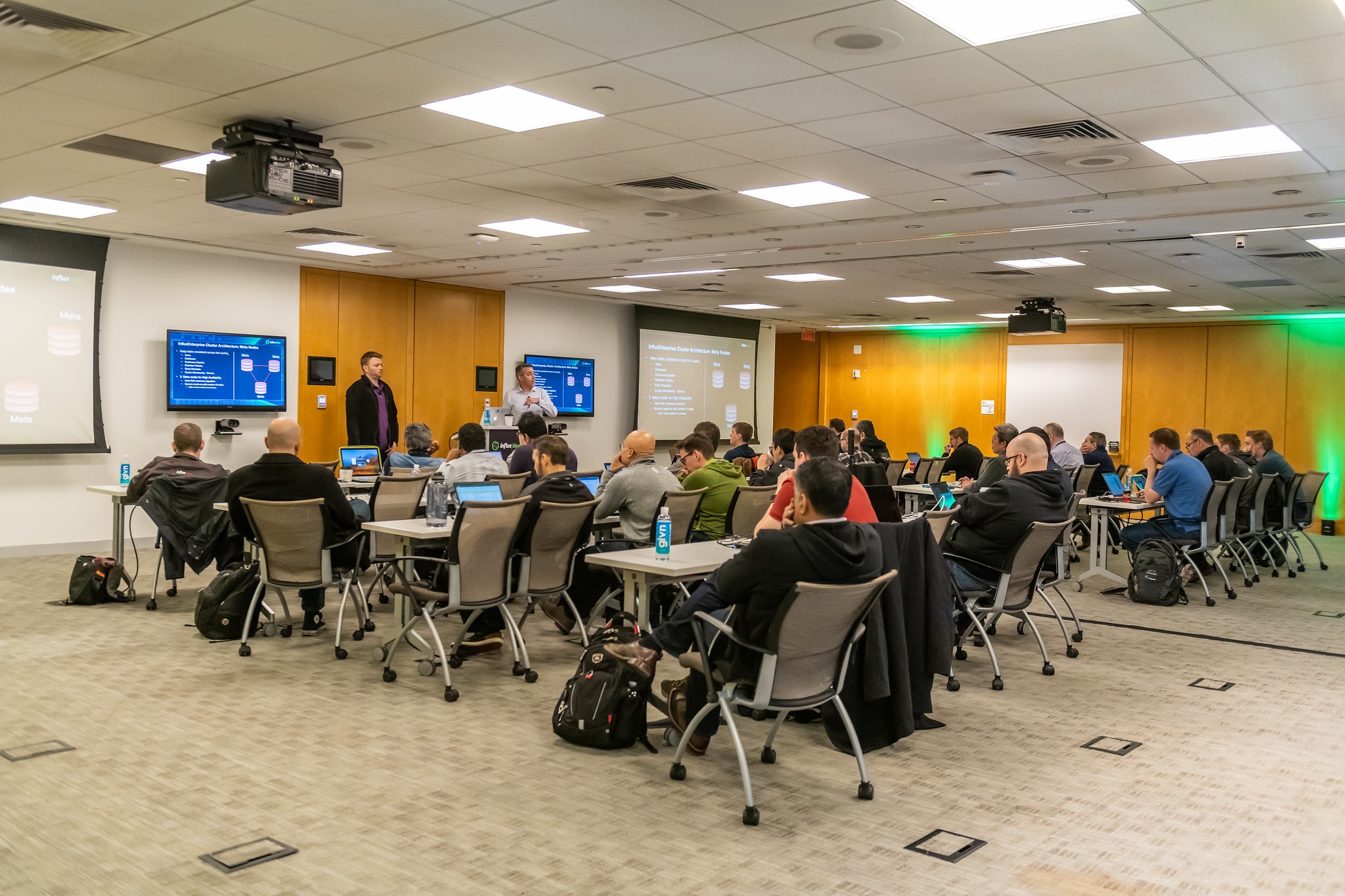 What's next?