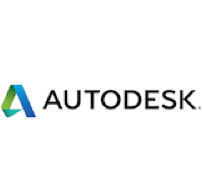 Autodesk makes software for people who make things. If you've ever driven a high-performance car, admired a towering skyscraper, used a smartphone, or watched a great film, chances are you've experienced what millions of Autodesk customers are doing with the company's software. Autodesk gives you the power to make anything.
Autodesk uses InfluxDB as the engine behind Autodesk Health Dashboard Service (HDS). This is a public-facing website for customers to view real-time status, upcoming maintenance schedule, and history for Autodesk Cloud Services; customers can subscribe for product status updates through it as well.
InfluxData's InfluxDB is a critical component behind Autodesk HDS, storing all the metrics and allowing for querying of downsampled data.
Powers its customer-facing status report website
Improved customer experience
Insights into service and maintenance
Empowering users with historical and real-time data