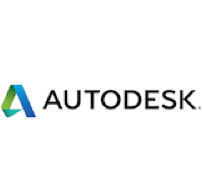 Autodesk makes software for people who make things. If you've ever driven a high-performance car, admired a towering skyscraper, used a smartphone, or watched a great film, chances are you've experienced what millions of Autodesk customers are doing with our software. Autodesk gives you the power to make anything.
Customer Success Story: Autodesk
Autodesk uses InfluxData as the engine behind their Autodesk Health Dashboard Service. This is a public-facing website for customers to view real-time status, upcoming maintenance schedule, and history for Autodesk Cloud Services; customers can subscribe for product status updates through it as well.
InfluxData's InfluxDB is a critical component behind HDS, storing all the metrics and allowing for querying of downsampled data.