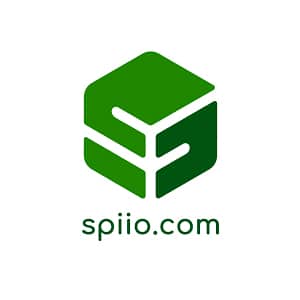 Spiio provides a sensor and software solution for remote monitoring of vertical living green walls and high-value green plant installations. The service enables horticulture professionals to cut maintenance cost drastically by making better irrigation decisions and ensuring full digital control of millions of plants.
Green wall installations are becoming very popular in corporate offices and big buildings around the world, but maintaining them in a city is a complex problem – that's why Spiio uses sensors to understand plant performance from data. As part of its IoT platform, Spiio chose InfluxData because it is open source with a promising future, has a simple-to-use query language, InfluxQL, and enabled them to use their own technology.
The result: Spiio's data analytics service empowers horticulturists to understand the performance of living green wall installations. This service provides a full digital remote overview of irrigation development and allows plant service companies to bring "rain" through the digital cloud at optimal schedules. InfluxData runs underneath Spiio's service, meeting the company's need to track metrics and events, detect anomalies, and generate insights over time to inform future green wall design.
Additional resources
Number of daily data points collected from 1,000 + wireless sensors, smart irrigation and plants
Enabling data-driven maintenance decisions
Through collecting metrics from golf courses, sports fields and vertical green walls
Improved competitive advantage
By meeting SLAs and scaling out their operations worldwide

"As more people populate cities and miss nature, nature is moving to the city. But for nature cities to be a reality, we need to understand greenery performance from data. That's why Spiio is using InfluxData to accelerate the green revolution."
- Jens-OleGraulund,​ CTO, Spiio