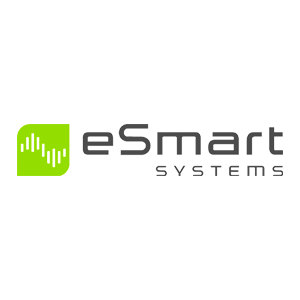 eSmart Systems develops digital intelligence for the energy industry and smart communities. The company is based on more than 20 years of international experience in establishing and operating knowledge based, leading IT and energy related companies targeting global markets.
eSmart Systems wanted to put big data and IoT technologies to work for its energy customers to optimize their investments and enable next-generation operational performance. With industry changes such as smart meter and renewable energy adoption, utilities companies needed to make data-driven decisions to improve efficiency and cut cost. eSmart Systems use MS Azure and InfluxDB Enterprise to gather vast amounts of data from sensors and analyze it using advanced prediction and optimization models. This results in a completely new way of visualizing data, while helping their customers make decisions faster to save resources and costs.
The Challenge
To solve new energy industry problems, eSmart Systems decided to use deep learning to find problems automatically; use drones as "the eye in the the sky"; develop a tool for field crew that makes their job easier and safer; and attempt to predict problems before they turn into critical errors. Machine learning and analytics help them better understand what is about to happen because they have established a timeline with their very broad definition of time series.
Through the AI work that they did, it became quickly obvious to eSmart Systems that InfluxDB was the time series database they needed. Data availability was the key determining factor for choosing InfluxDB. InfluxDB running at scale made it very easy for them to make good predictions with the type of competence that they have amongst their data scientists.
The Result
Connected Grid, eSmart Systems' first and most mature product, gives customers all the information in a single system, which significantly improves their work processes. It is saving customers millions by using predictive AI on sensor data.
eSmart Systems' second product, Connected Drone, is a true game changer for power line inspections. Since the Connected Grid holds information about every asset and component in the grid, as an extension to that, eSmart Systems decided to get real-time information from the use of drones to provide accurate information about each component's status. They take the image captured in the field and do the analytics, map them with the correct component in their component registry as well as give customers an overview of all their inspection findings.
By running InfluxDB at scale on Azure using InfluxDB Enterprise to meet data privacy requirements, eSmart Systems is converting data into asset management decisions for its customers. With a SaaS-based business model and value-proven solutions, they save customers time and money.
"We do substation load predictions, EV charging predictions, and predict peak loads after outages. It was through this work, really, that InfluxDB came up as a source for us for storing and utilizing time series better than our previous solution."

Erik Åsberg, CTO