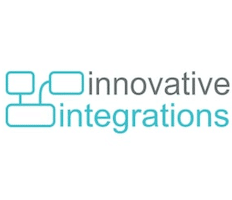 Innovative Integrations is a U.K. company led by experienced professionals, and established to rethink how organizations can continuously improve and outperform rivals. They operate at the intersection of strategy, technology and design to improve the performance outcome by combining advanced data analytics, design and engineering expertise with their clients' industry knowledge to deliver solutions that have a significant impact on performance.
Customer Success Story: Innovative Integrations
Innovative Integrations provides data warehousing solutions for high volume FX market data, combining the power of their complex event processing engine Ethel and InfluxDB's TICK Stack to provide instant access to market data from the ICE Consolidated Feed – circa 150 million events per day.
"The operators and simplicity of InfluxDB coupled with the beauty of Chronograf make it easy for our clients to build custom streams with filters."

Jonathan Bowker, CEO, Innovative Integrations