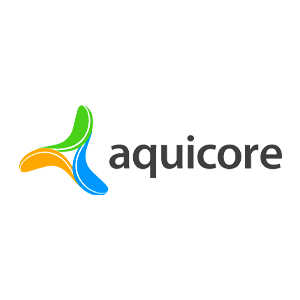 Aquicore is the leading IoT-driven smart asset operations platform for commercial real estate. The only industry player to be built from the ground up as a portfolio-wide solution, Aquicore offers a cloud-based platform to track, analyze and predict building and energy data in real time to unlock portfolio-grade insights.
Customer Success Story: Aquicore
Aquicore needed to enable centralized data collection and analysis in their cloud platform to monitor building systems for Commercial Real Estate (CRE) industry professionals in real time. Since IoT data is time series data, Aquicore chose InfluxDB Cloud as its managed time series database to collect and store metrics and event data from utility meters, submeters, building equipment, and environmental conditions of the buildings to help their SaaS solution deliver real-time and actionable insights.
Read Case Study   Watch Webinar   Read Blog Post
The Problem
As their customer base grew, Aquicore sought to solve — through its platform — the numerous business challenges facing CRE professionals. These challenges were caused by outdated technology and inaccessible data, and resulted in siloed datasets impacting property managers, building engineers and accounting. Aquicore set out to build a platform that solves the problem of siloed datasets (by centralizing the operations of real estate for these three personas) and provides solutions for financial performance, utility and facility performance as well as people performance. Aquicore had originally built their platform using PostgreSQL (a relational database not designed to handle time series workloads) as a time series database, but realized that it could not support their need for high data ingestion and for data aggregation at various levels. Recognizing the need to switch to a purpose-built time series database, they launched their migration from PostgreSQL to InfluxDB (a purpose-built time series database). Aquicore chose InfluxDB Cloud because they were familiar with it and because it was a managed solution that could handle IoT workloads and had built-in data aggregation capabilities through continuous queries.
The Solution
Using InfluxDB Cloud as its real-time IoT monitoring & analytics solution, Aquicore is revolutionizing "Asset Operations" for commercial real estate owners and operators and has become the backbone to IoT-data-enabled real estate decisions, paving the way for an autonomous building future. Aquicore's platform encompasses a mobile app, web app, an interface for real estate industry partners, and IoT connectivity devices. The platform ingests and runs calculations on real-time data through Aquicore's InfluxDB integration, to show energy usage or actual dollars being spent and thereby provide portfolio reporting.
"The name of the game is all about how fast can we build high-quality software in production. I don't want to be worried about building my own time series database. I don't want to even be worried about managing my own time series database…By using InfluxDB Cloud, we've got that whole responsibility lifted off our shoulders."

Mike Donovan, VP of Products, Aquicore