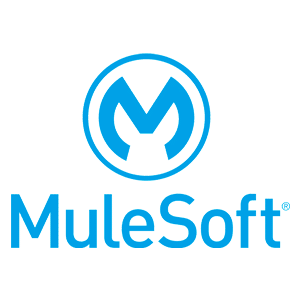 MuleSoft, Inc. is a software company headquartered in San Francisco, California, that provides integration software for connecting applications, data and devices. MuleSoft's Anypoint Platform™ is the world's leading integration platform for SOA, SaaS and APIs. MuleSoft provides exceptional business agility to companies by connecting applications, data and devices, both on premises and in the cloud with an API-led approach. By leveraging Anypoint Platform, companies can re-architect their SOA infrastructure from legacy systems, proprietary platforms, and custom integration code to create business agility. They can migrate technology infrastructure to the public or private cloud and prioritize adoption of SaaS applications and other cloud technologies.
MuleSoft: Customer Success Story
MuleSoft uses InfluxDB Cloud to help power its monitoring and diagnostic solutions to provide end-to-end actionable visibility to APIs and integrations in order to help customers identify and resolve issues quickly.
Gagan Kanwar, Director of Partnerships of MuleSoft, presented a talk at InfluxDays San Francisco 2018 titled "Gain Deep Visibility into APIs and Integrations with Anypoint Monitoring" covering this use case. Click below to read the case study, watch the video, or view the presentation.
Read Case Study   Watch Video    Read Presentation
The Problem
MuleSoft wanted to build a platform that would provide its customers — large enterprises and organizations often with stringent security requirements — with deep visibility into APIs and integrations. To build its product, MuleSoft sought a data infrastructure product/partner that could meet certain technical requirements, including the ability to natively manage time series data.
The Solution
MuleSoft built Anypoint Platform™, using the InfluxData platform purpose-built for time series, as its core data infrastructure. The business planning between InfluxData and MuleSoft teams involved not only the technology and visibility that InfluxDB can provide but also the use of InfluxData technology to create business impact for MuleSoft. MuleSoft built Anypoint Platform™ on a dedicated instance of InfluxDB Cloud, which sits in the company's AWS instance. Anypoint Platform™ helps companies connect applications, data and devices to make them pluggable and reusable.
"We didn't have a great way to figure out and quickly diagnose what endpoint was driving that problem… That's how we started thinking about monitoring APIs. And that's what led us down this journey with InfluxData."

Gagan Kanwar, Director of Partnerships