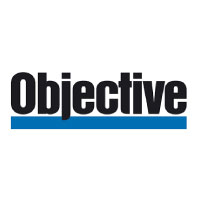 Objective Corporation Limited provides information technology software and services in Australia, the United Kingdom, New Zealand and internationally. Its products include objective enterprise content management that manages content, builds business processes, and empowers users to achieve desired outcomes; objective inform, which provides document management, records management, Office 365, SharePoint governance, deployment options, reporting insights, and drawings management solutions; and objective perform, a streamline content-driven process that offers workflow designing, case management, anywhere access, transparency, accountability, and governance solutions. The company also offers objective connect, which creates secure and private workspace; objective keystone, including content management, collaborative authoring, review and verification, one click publishing, multichannel distribution, and stakeholder engagement solutions; and objective trapeze to transform the development application process. In addition, it provides professional, management, education and technical support services, as well as engages in the capture, collaboration and manipulation of large documents, complex drawings, maps and plans.
Customer Success Story: Objective
Objective has a set of services that use InfluxData for monitoring. The team uses a combination of InfluxDB, Telegraf and Grafana to monitor and manage their back-end infrastructure. They chose InfluxDB as the data store for their metrics.