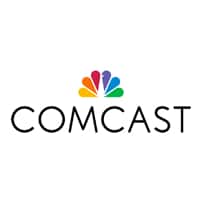 Comcast Corporation (Nasdaq: CMCSA) is a global media and technology company with two primary businesses, Comcast Cable and NBCUniversal. Comcast Cable is one of the nation's largest video, high-speed Internet and phone providers to residential customers under the XFINITY brand and also provides these services to businesses. NBCUniversal operates news, entertainment and sports cable networks, the NBC and Telemundo broadcast networks, television production operations, television station groups, Universal Pictures and Universal Parks and Resorts. Comcast is shaping the future at the intersection of media and technology. It is a leader in the worlds of media, entertainment and technology and its story has unfolded due to an entrepreneurial spirit that is the foundation of everything it does.
Customer Success Story: Comcast
Business Challenges
Comcast knew they had to transform how they deliver and manage infrastructure to their developers in order to help them bring their products to market faster. To do so, they needed to remove the infrastructure heavy lifting for their developers, partner with their development and product teams (their customers) and enable them a frictionless experience to deploy their applications. In support of this, they also needed to develop a monitoring strategy for its internal IaaS and PaaS that provide metrics around those stacks as well as provide their developers with metrics on how their applications are consuming (and wasting) these resources.
The Solution
Comcast's new monitoring and telemetry strategy, with InfluxDB as their metrics database, now works very well for them within their Cloud Foundry and Kubernetes infrastructures. This approach is not a single monolithic solution but a collective of different tools that are performant for their purpose, enabling Comcast to take a component out at any time and slide a new one in as the next greatest tool comes out.
InfluxDays NYC 2018:
You have discovered InfluxDB and now have a plethora of metrics at your fingertips. Next, you want to apply these metrics and generate impactful, tangible business results. But where do you start? This talk will describe how Comcast was able to apply our multi-tenant cloud metrics to identify huge opportunities, partner with the business, and drive outcomes that include reliable cloud performance and the return of real dollars to the business…not to mention happy customers!
VMworld 2017 US – MGT1733BU – Scaling and Extending vRops for the Enterprise
Rob Frohnapfel gives a talk about how they used InfluxDB and Grafana to build a Steel Cloud Metric Center, an aggregated metrics dashboard to monitor their IaaS, PaaS, storage and network. This helps Comcast see how the infrastructure is performing at scale, allows them to easily forecast, as well as see consumption and waste of any infrastructure resources at the tenant level.