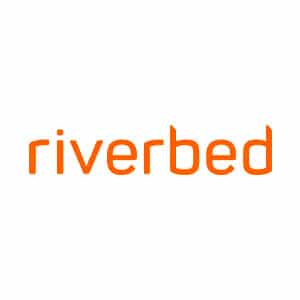 Since its inception in 2002, Riverbed has helped the world's largest organizations maximize the performance of their networks and applications so they can reach the full potential of their IT investments. The Riverbed Network and Application Performance Platform enables organizations to visualize, optimize, accelerate and remediate the performance of any network for any application. Riverbed addresses performance and visibility holistically with best-in-class WAN optimization, network performance management, application acceleration and enterprise-grade SD-WAN.
Behind every digital experience is a human one, and Riverbed enables organizations to measure digital experiences and maximize digital performance so they can deliver better and more powerful human experiences — for customers, employees, partners, patients, and citizens. Riverbed's Digital Performance Platform includes a combination of Digital Experience Management and Next-Generation Infrastructure solutions that ensure superior digital and user experiences, provides new levels of operational agility and accelerates business outcomes. Riverbed's 30,000+ customers include 100% of the Forbes Global 100.
Riverbed partnered with IT Squared to develop a solution that ingests all metrics and events for applications, traces, and infrastructure generated from the logs stored in Riverbed's APM. This allows the users to more efficiently analyze data from dashboards or be alerted upon any anomalies from the data, which then can trigger workflows that require further investigation in the Riverbed APM. Pinpointing the exact time and location of the root case saves the user time in the investigation.
Enables organizations to visualize, optimize, accelerate and remediate the performance of any network for any application
Can help IT teams make the transition in the most performant, cost-effective, and secure way