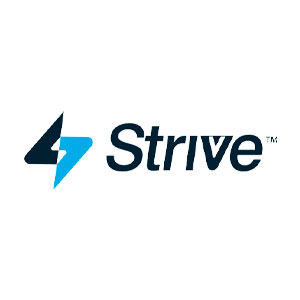 Strivve (formerly Switch) creates one-of-a-kind cardholder experiences that inspire loyalty, leading to recaptured and increased card revenue. The company's secure, proprietary and patent-pending automation technology gives cardholders the ability to manage and update all of their online accounts in one place — their technology streamlines common tasks like form filling, login and updating account information.
Switch wanted to build a platform that helps issuers get their cards into use immediately, to update online payment profiles, and activate new or replacement cards on cardholders' behalf. The task of managing cards-to-site relationships, however, is complex. To build their credit card updater, Switch realized that they needed anonymized site navigation for machine learning to enable using remote process automation (RPA).
Switch chose InfluxDB Cloud, the hosted version of InfluxDB, as the time series database for their platform. Using best-in-class security protocols, Switch's platform called Top of Wallet​TM​, also available in the form of an API called CardSavr​TM, discovers where cards are used for payments, navigates to login pages, and adds new or updated payment cards on behalf of each user. This unique functionality is enabled by streaming anonymized crowdsourced site artifacts into InfluxDB for learning, analysis and support. Switch's technology allows issuers to capture lost revenue and gain visibility into usage of newly issued cards, as well as enhancing convenience and security for cardholders.
Gained better infrastructure visibility
Into lost revenue, newly issued cards and cardholders' usage
Number of credit cards reissued every year leading to higher operational costs
Simplifying card issuing and replacements - Easier for card issuers, merchants and cardholders

"We saw some of the other folks using InfluxDB, and some of the scale points they were using it at. Could we generate a big enough load to bother Influx? It was far beyond what we were doing with Logstash at that time…We knew it would work for what we were doing."
- Gary Tomlinson, Director of R&D, Switch