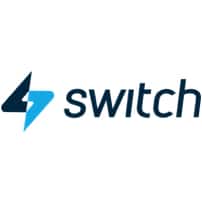 Switch creates one-of-a-kind cardholder experiences that inspire loyalty, leading to recaptured and increased card revenue. The company's secure, proprietary and patent-pending automation technology gives cardholders the ability to manage and update all of their online accounts in one place — their technology streamlines common tasks like form filling, login and updating account information.
Customer Success Story: Switch
Switch's automation technology helps issuers recapture and increase card revenue by keeping cards Top of Wallet®. Using best-in-class security protocols, Switch discovers where cards are used for payments, navigates to login pages, and adds new or updated payment cards on behalf of each user. Understanding how these tasks are performing for the end-user is important in ensuring that the product provides an effective solution. Switch wanted to build a platform that helps issuers get their cards into use immediately, to update online payment profiles, and activate new or replacement cards on cardholders' behalf. The task of managing cards to site relationships, however, is complex. To build their credit card updater, Switch realized that they needed anonymized site navigation for machine learning to enable using remote process automation (RPA). Switch streams anonymized crowdsourced site artifacts into InfluxDB, then sends it to their machine learning systems for analysis.
The Problem
Switch wanted to create one-of-a-kind cardholder experiences that inspire loyalty to recapture and increase card usage and revenue for card issuers by automating the process of online credit card updating. When reissuing events occur and replacement cards are active but not used, significant revenue is lost by card issuers and merchants. With the growing number of cards in every wallet, online merchants are storing on file.
The Solution
Having been aware of InfluxDB, Switch decided to test it against Logstash at the same transaction rates that had pushed Logstash over. InfluxDB easily handled that load, so Switch converted the test to a production system and today have both a production and a test system.
Switch chose InfluxDB because it is:
Purpose-built for time series data (which facilitates the ingestion of site navigation events)
Scalable (able to handle massive workloads)
Tag system based (which provided context for data)
Available in a cloud version (which fit Switch's strategy to leverage the cloud)
Widely adopted by the community (numerous customer use cases to learn from)
"We saw some of the other folks using InfluxDB, and some of the scale points they were using it at. Could we generate a big enough load to bother Influx? It was far beyond what we were doing with Logstash at that time…We knew it would work for what we were doing."

Gary Tomlinson, Director of R&D, Switch