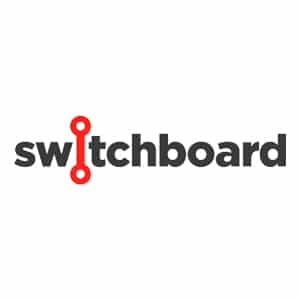 Switchboard aggregates and analyzes content performance, inventory and revenue data without the need for a complex chain of legacy BI and ETL tools or the pain of on-premise infrastructure. Working with pioneering advertising and publishing customers, they've built the next-generation decision platform that will accelerate any CRO, data analyst, or IT pro focused on optimizing content and advertising performance.
Customer Success Story: Switchboard Software
Switchboard is built from the ground up to manage, move and monitor data so you don't have to. They use InfluxData's InfluxDB to monitor their production data and ETL pipelines. This includes an operations dashboard and visual data pipelines that are designed to be scalable up to terabytes per day. The typical use cases for Switchboard are digital marketing, user activity analysis and ad hoc data analysis on an industrial scale.