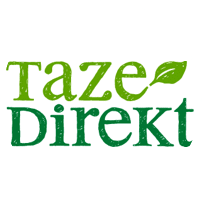 Tazedirekt (owned by the Aslanoba Group) is a unique, vertically-integrated grocery retailer that controls the end-to-end supply chain, from the farm to the kitchen. By removing intermediaries, they ensure that their meat and dairy products are of the highest quality and best value for their customers.
Customer Success Story: Tazedirekt.com
InfluxDB allows Tazedirekt to find bottlenecks in their applications that they, in turn, use to drive smart technical decisions on how to improve their operations platform. The responsiveness of the development team, regular and steady development of InfluxDB, integration with Grafana and the fact that InfluxDB is written in Go, were the key features that gave them the confidence to base their DevOps monitoring platform on InfluxDB.