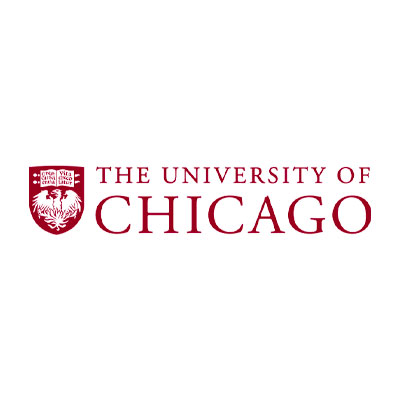 The University of Chicago is an urban research university that has driven new ways of thinking since 1890. Its commitment to free and open inquiry draws inspired scholars to its global campuses, where ideas are born that challenge and change the world.
The University empowers individuals to challenge conventional thinking in pursuit of original ideas. Students in the College develop critical, analytic, and writing skills in the University's rigorous, interdisciplinary core curriculum. Through graduate programs, students test their ideas with UChicago scholars, and become the next generation of leaders in academia, industry, nonprofits, and government.
Customer Success Story: University of Chicago
The University of Chicago's testing framework is based on CodeceptJS and helps to improve the quality of their Gen3 Data Commons ecosystem. The platform empowers the scientific community that leverages big data and bioinformatics to perform genome sequencing research to discover new treatments, cure diseases, etc. The University is leveraging CodeceptJS hooks to capture the successes, failures and retries of each of the tests in the pipeline to assemble a Grafana dashboard. This allows it to oversee the entire pipeline, benchmarking, blockers and track flaky tests.
One big motivation for the University of Chicago to adopt InfluxDB was how easy it was to set it up. With a quick Docker Hub image, a Kubernetes YAML descriptor and a simple HTTP request to create the database, they just leveraged the Continuous Integration framework hooks to introduce time series data points through a NodeJS "influx" client library. Then the team just had to point their Grafana dashboard to the InfluxDB data source and quickly achieved great observability for their Continuous Integration pipeline. Now, they are able to gather useful metrics associated with their tests, like intermittent failures (aka: flaky tests), test duration, benchmarking the time spent on re-provisioning infrastructure of testing environments or generating fictitious clinical metadata to make sure all the biological research mechanisms are working as expected.
InfluxDB is easy to set up and the concepts around measurements and its respective tags were quickly absorbed by the team, which promoted amazing discussions on what other metrics they want to capture and which insights they need to obtain to continuously improve our CI / CD strategy.
Software Development Engineer Marcelo Costa suggests new users to bear in mind the maximum number of metrics per tag 1000000 (one million). They might want to remove this default setting in their Kubernetes configuration for their InfluxDB yaml descriptor:
env:
- name: "INFLUXDB_DATA_MAX_VALUES_PER_TAG"
value: "0"
Another tip is to set up a persistence volume to keep the metrics database file safe and come up with a good backup policy to run some interesting retroactive calculations to gain more insights on whatever metrics you have.