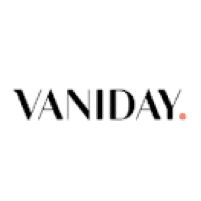 Vaniday is the online destination to find and book beauty & wellness services and salons. They make it possible to order beauty & wellness services as easily as it is to book a hotel, buy a plane ticket, or order a taxi. Beauty at your fingertips—anywhere, anytime. Clients can discover new salons, book appointments online and get inspired. Salons can showcase their work, connect with new and existing clients and grow their business.
Customer Success Story: Vaniday
"Vaniday chose to use InfluxData's InfluxDB to easily create a very detailed APM – Application Performance Monitor for their brand new .NET Core microservices. Since there are no commercial APM tools supporting .NET Core, they had to come up with a quick and easy solution to operate all their microservices in a sane way.
Their solution gathers metrics using StatsD, stores them in InfluxDB, and they build their dashboards in Grafana. This solution provides them with a complete control panel that allows them to monitor response times, error rates, throughput and even exceptions for all their applications. It also shows them aggregated or personalized data with just a click of a button. InfluxDB took little effort for them to setup and monitor their microservices.