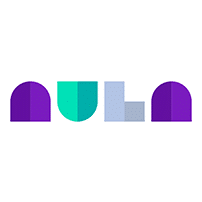 Aula is a communication platform for education. They bring engagement to the core of the digital student experience by replacing learning management systems.
Customer Success Story: Aula Education
Aula is microservices application for education that helps facilitate communication between educators and students at universities. The platform replaces traditional learning management systems by providing an engaging and seamless user experience that helps learners succeed. 
InfluxDB's query language is fantastic, Chronograf's SSO with GitHub is great, Kapacitor configuration via Chronograf is brilliant, the list goes on! The TICK docker-compose example really helped us get started. 

Brian Warren, Lead DevOps Engineer, Aula Education