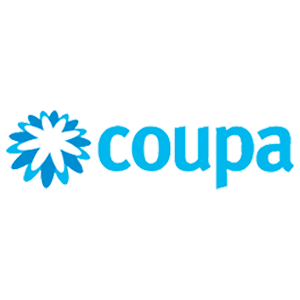 Purpose-built for the cloud, Coupa delivers the only spend management platform that unifies business processes across all the ways employees spend money. Their consumerized financial applications digitize spending across travel and expense management, procurement and invoicing. All surrounded by their Open Business Network™ that has connected more than 2 million suppliers worldwide.
Customer Success Story: Coupa
Coupa Software needed to create a custom DevOps monitoring solution to support their 100% uptime goal for their leading spend management cloud platform, gain visibility into performance, and deliver on their promise for value-as-a-service to their growing global customer base. Coupa chose InfluxData as their foundational time series platform.
The Challenge
Coupa's executive team wanted to build a company culture of gathering data from all reaches of their business to help maintain their #1 company core value of Ensuring Customer Success. When they reviewed their existing monitoring approach, they realized that their existing solution had some severe limitations:
Multiple disparate systems
Limited ability to create aggregate visualizations
Restrictive data retention policies
Data was locked in SaaS data stores and not easily accessible for data analysis
Wanted to collect as much metrics as possible to support all teams (not just operations) within Coupa
Manual capacity & forecast planning
With these limitations in mind, Coupa needed to find a better solution to monitor their cloud platform and help them fulfill their roadmap for a self-healing solution.
The Result
After making the decision to forward metrics from their remote regions to their central region (U.S. East region), Coupa implemented data retention policies to optimize query performance, automated TICK server and agent deployment and configuration, and managed Telegraf configuration. They seized the opportunity to bring in new data sources to go beyond system and platform metrics, implementing New Relic APM integration and CloudWatch integration and storing the data into InfluxDB. Then, they implemented Chronograf Beta and put a plan in place to port their legacy monitors to Kapacitor. All metrics are collected via Kafka, and Kafka's data is then stored in InfluxDB for further analysis, visualization and monitoring. They use Grafana for visualization and have created a custom alerting framework.
InfluxData helped Coupa unify its previously disparate systems and meet its target success metrics. Using InfluxData, Coupa gained real-time visibility into previously inaccessible metrics and events; proactive anomaly detection across transaction and customer heat maps; and insights into performance variation. Coupa now has deep insight into application performance, in terms of both trends and hotspots.
"InfluxDB is the most powerful technology to fit the moment. We can store a lot of metrics and manipulate them in real time."

Hans Gustavson, Senior Director, Site Reliability Engineering, Coupa Software