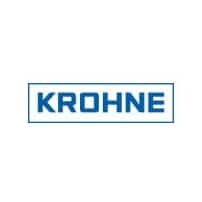 KROHNE is a world-leading manufacturer and supplier of solutions in industrial process instrumentation. KROHNE Inc., headquartered in Beverly, MA is place of business of the KROHNE service and sales in the United States.
Customer Success Story: KROHNE

KROHNE is a leading global manufacturer and supplier of IIoT solutions for automatic workflow instrumentation at an industrial scale, and manufactures measurement devices intended to provide absolute reliability for recording physical variables including flow rates, fill levels, temperature, and pressure. KROHNE uses a cloud connector to collect data from these devices, transport the data via MQTT, which is then displayed in an Angular app and stored in InfluxDB.