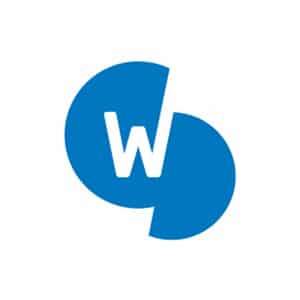 Worldsensing is a widely recognized global IoT pioneer. It provides customers with the tools to make the right operational decisions based on real-time intelligence. Its insights enable operators to understand the performance of distributed infrastructure, make predictions, improve efficiency and prevent disasters.
Customer Success Story: Worldsensing
Worldsensing needed to build a real-time platform that would integrate data from all its products to deliver Connected Operational Intelligence to cities and traditional industries and enable them to act in real time and predict anomalies. Using InfluxDB, Worldsensing engineering team built OneMind, an end-to-end IoT solution for traffic flow management, smart parking, emergency & security response, and critical infrastructure monitoring.
Read Case Study   Watch Webinar   Watch InfluxDays Talk
The Problem
Most organizations — from smart cities to construction sites to private entities — have operated in silos and haven't shared any information. Worldsensing helps organizations transition to Connected Operational Intelligence by providing the data, efficiency and tools to optimize their operation and response capability. Yet not all industries and governments are prepared to leap into the new data strategies required to achieve Connected Operational Intelligence due to the complex architectures required. This is where Worldsensing technology steps in to make cities smarter and safer by providing the tools and visibility for operators to make faster, more informed decisions.
Worldsensing builds business applications that integrate data from any third-party sensors — such as CCTV, weather stations, and vehicle counting sensors — and from other systems. Any API or any data in any format can be integrated. Worldsensing needed to integrate all third-party sensor data together with the data from its sensors to build solutions for cities and infrastructures all over the world. This led to the need for a real-time platform capable of Data Science (to enable predictions) and of integrating various data sources including a time series database to collect and store sensor readings.
The Solution
OneMind is an integrated real-time platform featuring data science and a variety of data sources including InfluxDB, a time series database to store a city's critical IoT time series data. Worldsensing uses InfluxDB to collect and store sensor readings from traffic light controllers, smart parking meters, and other geotechnical sensors. Through OneMind platform, Worldsensing is building solutions for its customers that make cities smarter and safer.
Using the TICK Stack for time series storage, processing, management, and visualization, Worldsensing is providing its customers with the data they need to optimize their operations and is thereby fulfilling its mission of delivering Connected Operational Intelligence.
"The amount of data you collect, how precise you want it to be, when you want to expire it. These are things to consider when building out your solutions because the TICK Stack offers the flexibility to make those changes."

Albert Zaragoza, Head of Engineering at Worldsensing