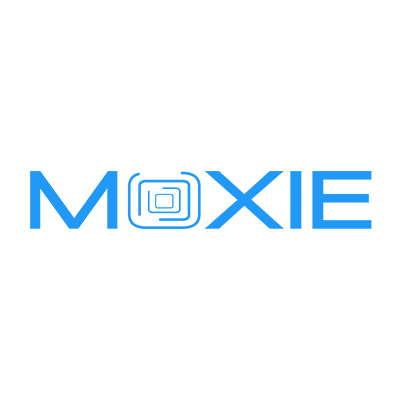 MOXIE IoT are the creators of the MoxieWORLD platform which collects, stores and analyzes industrial sensor data and visualizes it in real time in their iOS app. moxieWORLD is a comprehensive solution for tracking the movement and activity of assets – from overhead cranes, forklifts, and pallets, to human assets. The app shows charts and map overlay traces colored by speed, hours of usage, direction of movement and more. All data and activity are stored securely and accessible from the moxieWORLD iOS App.
Customer Success Story: MOXIE IoT
MOXIE IoT has created a solution which tracks factory asset movement and activity to improve performance and safety. Factory assets include overhead cranes, forklifts, pallets and humans. MOXIE's moxieWORLD platform collects, stores and analyzes this data in an iOS app in real time and provides historical data. The platform provides customers with an intuitive overhead mapped view of their factories, etc. MOXIE IoT created its iOS solution using Python, Swift, MQTT, InfluxDB Cloud and AWS, and uses Flux to query its data.
The Challenge
MOXIE IoT wanted to segment their industrial clients' teams into three categories (operations, technology and maintenance) and wanted to ensure that their platform addresses the needs of all customer stakeholders for optimal adoption. Through their platform, MOXIE IoT wanted to provide clients with low-latency 3D visualizations of their factory floor, with the ability to  configure the solution for various teams and manage projects within the app. This required giving clients access to historical and real-time data, an intuitive interface, the ability to understand and compare performance, and better insights to all areas of their business.
In addition to being able to provide 3D visualization of their clients' sites, MOXIE needed to be able to export data out to other solutions. As they needed to extract data from embedded microcontrollers systems, they sought a solution for data that's spread equally across time, with the ability to drill down into specific time intervals, to look back historically at their data at certain time segments or at data for a specific time range or device. They chose InfluxDB, a purpose-built time series database, because it met those requirements.
The Solution
MOXIE's platform consists of four primary technologies that make up the network flow: ultra-wideband (UWB) for indoor positioning, MQTT for real-time data streaming, InfluxDB for historical time series data collection and analysis, and their app-centric interface (programmed using Swift). MOXIE's devices are mounted to the top of their customers' cranes, forklifts, etc. The sensors have UWB tracking hardware, application-specific sensors, and act as a self-gateway or a hub. IoT data for each individual device is transmitted to the internet using LTE or Wi-Fi and is sent for longer-term data storage. Powered by InfluxDB, MoxieWORLD enables clients to generate a digital twin — a layout of their entire facility, to create charts and dashboards, and to export the data as CSV files.
Read Case Study        Watch Webinar      View Presentation       View Website